New York is the most expensive city in the US for a date
Last Update : December 20, 2018 by Thaïs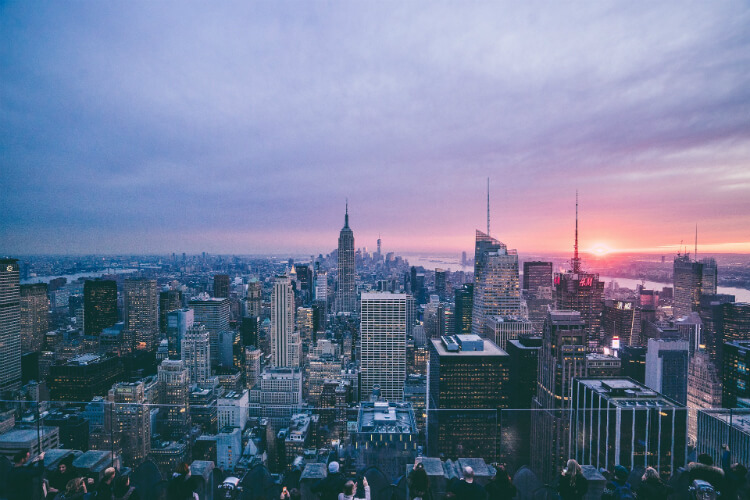 Finding love takes time, effort and a lot of money!
A date means a new opportunity to find a potential partner. Everything has to be perfect: from the outfit to the restaurant choice.
This is why many singles spare no expense when they go out on a date night. Money doesn't matter if the occasion and the company is worth it!
The cost of a date night in America
According to a recent study from the dating site EliteSingles, singles in America spend a lot when it comes to dating.
You can go for a low-cost date, but if your idea is to plan a typical date that includes a romantic dinner in a fancy restaurant, two cinema tickets, a few drinks and a taxi ride home, then, on average, you will spend around $117.
Dating in America: New York is the most expensive city for a date night
The cost of a date night in the US depends on the city you live in.
Dating in NYC can be quite expensive in comparison to other places in the USA.
In fact, it is the priciest US city for dating!
Followed by San Francisco, Boston, Honolulu, Miami, Washington and Los Angeles.
On average, a single living in New York will spend $144 on a date night.
Good news is that it's not the most expensive city in the world to enjoy a date.
The study by the popular dating site shows that the cost of a date night in Oslo and London can even be higher than in The Big Apple.
Singles in the Norwegian capital pay up to 30$ more than in New Yorkers, while Londoners spend, on average, $161 on a date night.
Cost of a date night in America: Wallet-friendly cities
On the other side of the balance, you have a city like Indianapolis where you can go out on a date for just $100.
Singles in Salt Lake City, Denver or Kansas City are in luck as well. Dating in these locations is more affordable than any other American leading cities.
Low-cost date ideas in New York
NYC dating may be expensive, but you can always save a penny or two if you go for a low-cost date night that includes free activities for two and restaurants where you can eat at a reasonable price.
Here three wallet-friendly date night ideas in New York:
Picnic in Central Park: pack your blanket, some tasty snacks and homemade salads and sandwiches, your best bottle of wine and surprise your date with a romantic low-cost gourmet picnic evening!
Free comedy nights at The Knitting Factory: Humour is crucial to break the ice and keeping your partner entertained during your date. What about a date night based on laughing therapy? You can attend one of the weekly free live stand-up comedy shows at The Knitting Factory to see some of the most reputable humorists in the US, including comedians who have worked for Saturday Night Life and 30 Rock.
Bowling night at the Bowlmor Times Square: What about challenging your date with some fun games? If you like healthy competition and relaxed dates, then spending your date night at the Bowlmor Times Square can be the best idea! You can enjoy a great conversation and get to know each other better while trying to bowl some strikes.
If you want to find other date alternatives in New York for all budgets, have a look at our "Dating in NYC Guide".