Dating nightmares: Austin men are addicted to ghosting!
Last Update : October 23, 2018 by Thaïs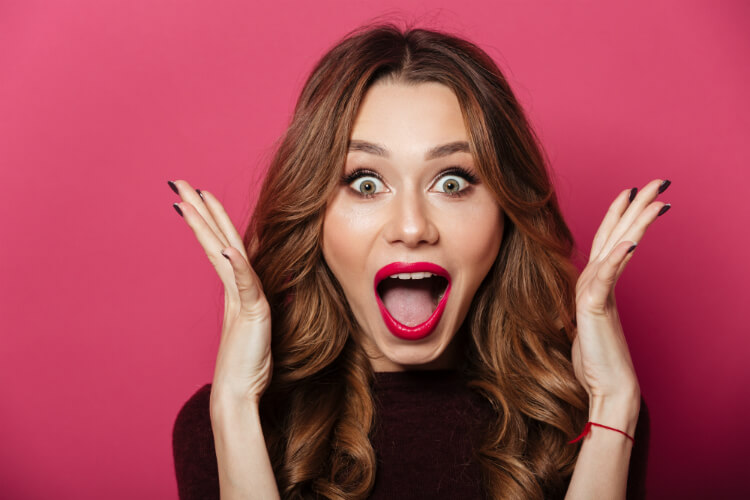 A few weeks ago, I met this cute guy on a dating site. He was nice, and funny. We connected instantly. We spent a few weeks talking and exchanging messages in a chat, and I expected to meet him in person very soon, but then he disappeared. Never heard from him again.
Online dating is great if you want to meet tons of singles in your area, but very often you find people who, after weeks of constant messaging, cease communication unexpectedly.
In the dating universe, this is what people call "ghosting".
This dating phenomenon is on the rise!
Austin men love to ghost single women!
A study carried out by the leading dating site Match.com called "Singles in America", shows that Austin is the Top US city with the worst-behaved single men.
According to the analysis, single men in Austin are 549% more likely to ghost single women!
In fact, 75% of male respondent confessed that they are into ghosting.
If you are a single woman looking for a partner in the state capital of Texas, think twice because you may end up in an online relationship that leads to nowhere.
Austin men are addicted to ghosting, but also to other online dating techniques that consist of wasting others' time with no intention of getting involved romantically.
Singles guys in Austin also love:
Zombie'ing: They come back after weeks of silence and start again to exchange messages with you, but they aren't interested in a relationship whatsoever.
According to Match.com's study, 6 in every 10 single men admitted to zombie their matches.
Breadcrumbing: They spend hours and hours talking with you online, but a relationship not even a first date with you is in their plans. Currently, 65% of single guys in Austin breadcrumb women when dating online.
Single men in Los Angeles, Nashville or San Antonio are not the exception either.
They are not much interested in meeting women for a serious relationship.
It depends on the area, but Match.com's study reveals that you are more likely to become a victim of any of these dating trends if you try you luck in these cities.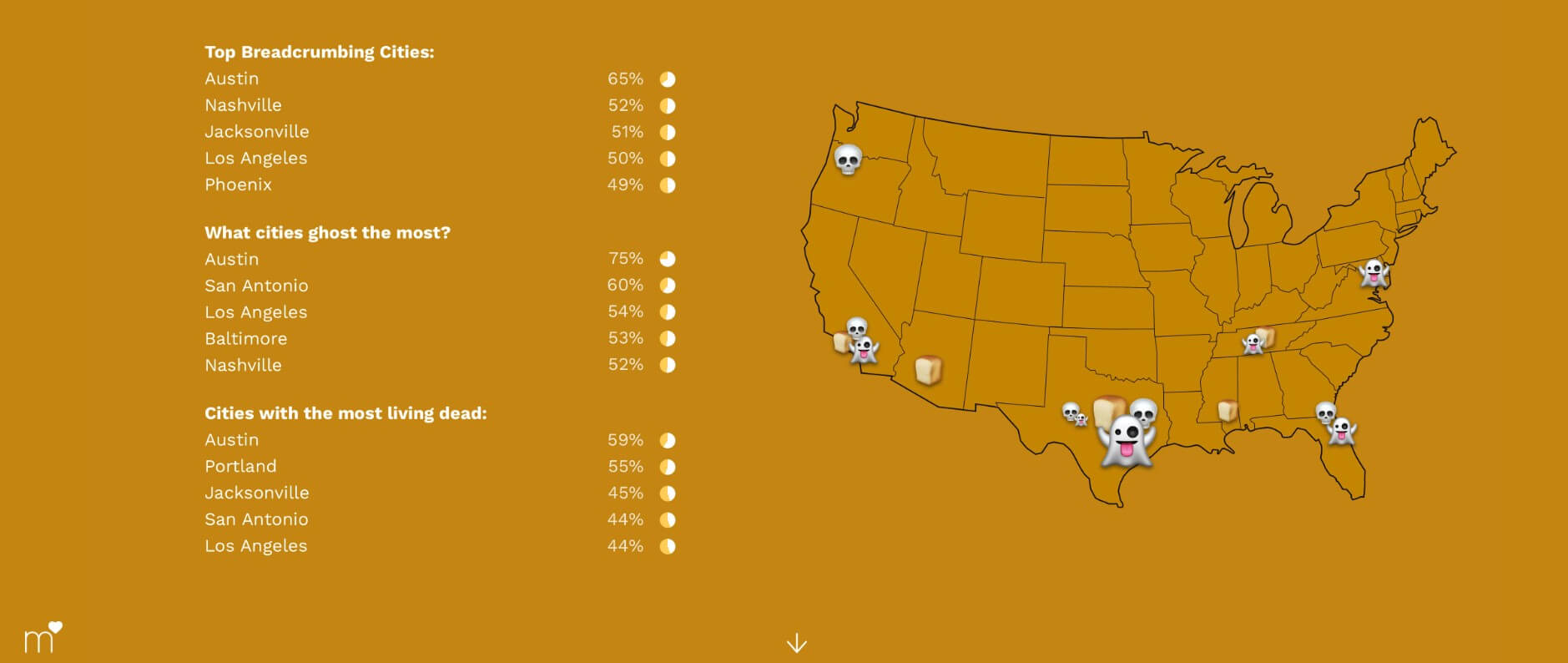 Your chances of landing a date increase if you've been ghosted!
Everything's not lost! Match.com also offers a positive side to online dating.
According to the study, if you have been a victim of ghosting, breadcrumbing or zombie'ing, then you have 125% more chances of going out on a first date in the near future.
If you look for an adventure, you are in luck as well!
Your chances of having sex with someone increase by 64% if you have been ignored by any of your online dates in the past.
Being ignored suddenly by someone when it seemed that the other part was really interested, it's an unpleasant situation, but always look at the bright side!
First, keep in mind that person is really not worth your time.
Secondly, there is plenty of fish in the sea, so be patient and nice when playing your cards online because you never know when you will find a potential partner!
You can even find your next match in Austin!
Alternatively, you can have a look at our Dating in the USA / Cities Guide to find love and date ideas in different cities from across the country like Dating in Washington, Dating in New York, Dating in Los Angeles, Dating in San Francisco or Dating in Houston.