Dating for Seniors – The Ultimate Guide
Last Update : January 16, 2019 by Thaïs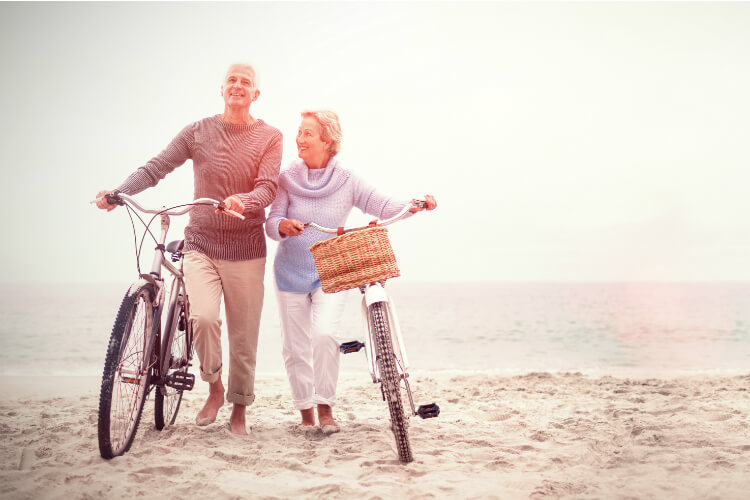 Love after 50 is a gift. Most people dream about meeting their life-time partner during their late-20s or early 30s and stay together until the end of their days.
However, most of them ignore that maturity is a fantastic time to fall in love as well.
Dating for seniors: The scene
Being single and ready to mingle at the age of 50+ is an experience you can't miss.
Dating for seniors really is a thing right now.
Every day, more and more websites for older daters appear in the market and every day, more and more mature men and women find alternative ways to meet a potential companion.
Where do 50+ singles find love nowadays?
The options are unlimited if we think about dating for seniors!
Currently, if you are single and 50 or over, you can join from meeting groups, where men and women can enjoy a relaxed conversation over a drink to senior dating sites and apps that can be download for free and are especially designed to connect people in their golden age who want to give love a second chance.
Events for 50+ singles in the USA: Meeting people offline
The USA is a great place for senior daters. Cities like Washington, New York, Los Angeles, San Francisco or Houston regularly host activities and events for singles in their 50s or over.
If you want to meet women and men of your age and love face-to-face encounters, then the best option is to attend to one of the many weekly speed dating events taking place in the biggest cities in the US.
You will have the opportunity to enjoy a few blind dates in a single night and meet different people with a genuine interest in initiating a long-term relationship.
Dating for seniors: Meeting singles online
On the other hand, you can't miss the opportunity to use all the technological tools at your disposal to meet other interesting 50+ singles on the Internet.
There are hundreds of matchmakers out there, but to succeed in your online dating adventure, the best is to register for free on a dating site aimed at senior daters.
Dating sites like Zoosk Seniors, Match.com or eHarmony are of a great help if you fancy meeting other 50+ singles in a secure, dynamic and entertaining online space.
What we like the most of these services is that they are specifically created for a more mature audience.
If you are not a tech savvy, no worries! These dating sites come with features designed to easy interactivity and connections between users.
Where can you find tips about dating for seniors?
Feeling a bit lost when coming back to the dating game after a long time, is very common.
One of the greatest joys of senior dating is that you are mature enough to not be afraid of experimentation and discovery.
You may not find a long-term partner at the first chance, but this is the magic of dating.
To find your prince/princess, you need to kiss some frogs first!
Take your time to enjoy your dating experience, and if you need some guidance to meet other 50+ singles online, have a look at one of the many dating guides on the Internet.
We recommend you to check out our dating blog to read some tips about creating a dating profile and taking the most of your time online as well as ideas to prepare your first date and surprise a potential partner.
Ready to start your love adventure?