Fourth Date: Original Date Ideas For Two
Last Update : March 20, 2019 by Thaïs
The element of surprise is crucial to develop a new relationship. Creativity and innovation are two of the most desired traits in a potential partner. There's nothing as effective as bringing something new to the table to show your new partner that you love adventure. It's a sign that not a single day is going to be the same by your side. How can you surprise your partner after three dates? In the chapter four of our Guide to an Exclusive Relationship in 5 Dates, we give you some original date ideas for two to make your fourth date one of the most exciting ones!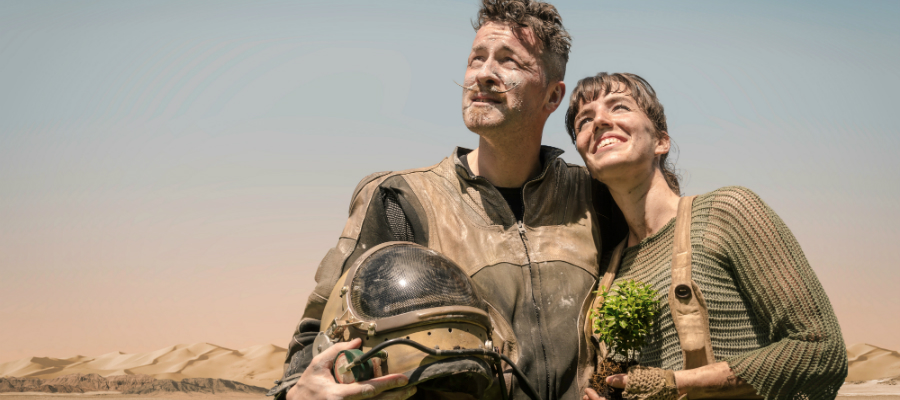 Unique Activities for Two for a Charming Fourth Date
Rock climbing, the best fourth date idea for adventure seekers
It's been scientifically proven that extreme sports can have a great impact in your love life. The hormones released when you jump into an activity that pushes you to the limit are similar to the ones discharged when you feel attracted by someone and fall in love.
In fact, a recent research showed that the rush you get when practicing an extreme activity like jumping out of a plane is comparable to the excitement you feel when going out on a date with someone new and chemistry starts to flow.
If you are looking for an original date idea for your fourth date that involves an adrenaline-boosting activity, there's nothing as thrilling as rock climbing.
It's fun, healthy, challenging and gives you the chance to know your date's personality in detail.
It's also a great way to see how your new partner gets involved in the activity and how supports you while reaching the top.
Do you connect as a team? Is your date encouraging you during the activity? Is he/she too competitive?
You can learn a lot on how your date manages other areas of his/her life and what type of partner he/she from the way he/she climbs to the peak.
Countryside day trip: the best fourth date idea for nature lovers
Taking a break from the city rush at least once a month is essential if you are seeking a healthy and balanced lifestyle.
Going to the countryside with your date to get to know each other better, have a breath of fresh air and connect with nature can also be a great idea for a fourth date.
You can plan a relaxed day trip to the mountains, rent a couple of bikes and explore the area.
When you find a nice spot with spectacular views, you can have a break and prepare a romantic picnic.
It'd be the perfect moment to share some of your most intimate experiences while enjoying a few treats.
If you are looking for other alternatives in rural areas for your fourth date that don't involve exercising, a visit to your nearest farm can be a fun option.
It's a golden opportunity to show your tender side and see how your date interacts with animals as well.
You can start with a horse ride, then feed some animals and then have lunch in a small traditional restaurant and try some of the best local foods.
The experience can really be bonding!
Sensorial Romantic Dinner in the dark: the best fourth date idea for foodies
One of the greatest things about dating someone new is the time you spend discovering the other part: his/her desires, interests, ideals, tastes and fears.
There's nothing more effective to build a connection with your new partner than a long and deep conversation over dinner.
A romantic dinner gives lovers the opportunity to engage in a more personal conversation and connect in an emotional way.
If you want to go the extra mile in your fourth date and surprise your date with a fun, extravagant and enriching experience, try a "Dinner in the Dark" meal.
The activity consists of going to a restaurant where you have dinner blindfolded and are invited to savour food in a whole new way as you enhance your other senses.
This original culinary experience can also serve to go out from your comfort zone and get closer to your partner.
Quite an original way to seduce your new date with food!
Ready to try one of these original date ideas for your fourth date?
Learn more about "The First 5 Dates: The Ultimate Guide to an Exclusive Relationship"