Being single at 50: Activities for seniors
Last Update : August 13, 2019 by Thaïs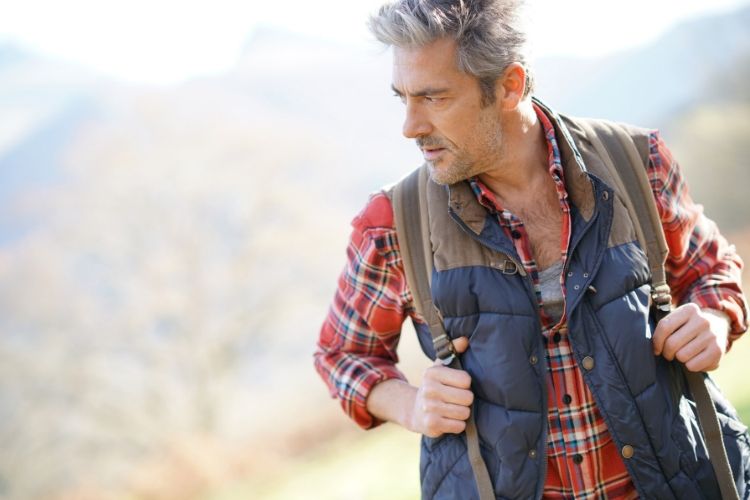 Being single at the age of 50 can be a blessing.
You are steady and have enough experience behind your back that you are 100% sure about what you want in life and what to expect from a relationship.
Most senior singles believe that they have missed all the opportunities in life to fall in love for the second time.
However, there are plenty of choices for seniors to meet people in their 50s or over.
What are the best places and activities for seniors to meet mature singles?
Find the funniest and most entertaining activities for senior singles!
From Senior Centers to Senior Dating Sites
Making social contacts when you are in your golden age shouldn't be much difficult.
It is the perfect moment to start doing all these things you love to do, but couldn't do before due to time, family and work responsibilities.
You can have a look at your local magazine to see what events and activities for seniors are currently happening in your neighbourhood.
Book and gardening clubs for people over 50s, senior travel groups and cruises, cultural events, adult classes at the nearby library or school… The options are unlimited!
One of the best alternatives is to meet seniors online. You can connect with other mature singles by using social networks.
Platforms such as Facebook and Twitter are great to stay up to date with family and friends and to read the latest news, but also are great tools to meet and mingle with other men and women in their 50s or over.
Senior dating sites are also very trendy amongst mature singles in the USA.
Dating sites for senior singles like Match.com have increased in popularity in the last decade.
The dating site has been perfecting its matchmaking system over the last 20 years, making easier for singles to meet people who share the same interests near them.
A good reason for seniors to trust its services.
You chat with potential senior matches proposed by the site's dating experts or search for your perfect partner by adding specific filters to meet your romantic criteria.
One of the selling points of Match.com senior is that 95% of users are open to initiate a long-term relationship if they find the right person in the platform.
Therefore, the chances of finding you perfect senior match in this platform are pretty high!
Match.com's events for senior singles
Are you one of those +50 singles who love to meet new people in person? Then, the best solution to get a date and potentially find love is by attending an event for singles over 50.
Senior dating sites like Match.com constantly celebrate activities and events for mature men and women who want to give love a second chance.
Alternatively, you can check senior singles groups on websites like MeetUp to find people in your local community.
Top 5 activities to meet seniors singles
The list of places where you can meet senior singles can be endless, but these are our Top 5 spots:
Ready to find your perfect senior match?