Dating after a bad break-up: how to find the courage again!
Last Update : October 26, 2019 by Ava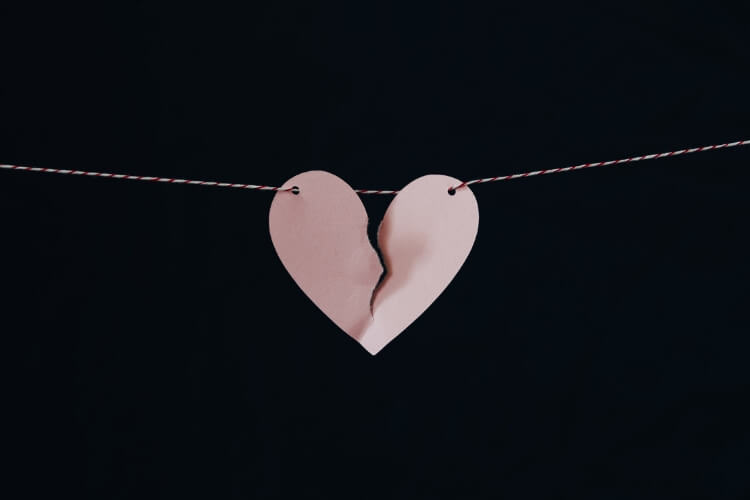 Experiencing a break-up is commonly a sad process that requires a lot of courage to create a new routine for yourself.
Experiencing a bad break-up, however, is a painful process that requires to go through different phases of grief.
If you've been through one of those devastating break-ups, you're not alone, it is a hard process but you'll get through, and most importantly! You'll be able to date again!

We've prepared some tips for you to help you find the courage to date again!
Are you ready to turn a new page?


#1 – Stop blaming yourself for a bad break-up

Many people think after they have had a very bad break-up that the experience they've been through has probably taught them many things about life and love.
For instance, they might think that the reason why it didn't work is because they're very difficult to live with (self-blame) or because they tend to choose people that are not adequate (again, self-blame) or because their partner was amazing but they took it for granted until it was too late (again: self-blame!).
Those are just a few examples, but we're sure that if you're honest with yourself, you'll probably find your own reasons to blame yourself for that break-up.

It is definitely good to think about things you could have done better, but with a single purpose: to identify them and try to evolve next time.
If your partner broke up with you doesn't mean you're undatable. It just means that perhaps you weren't such a good match after all, or that it wasn't the right time or context.
Learning from mistakes is a great thing if the aim is to learn. Dwelling in the past won't make you – nor anybody else – feel better.

What to do then?
Date again! Prove to yourself not only that you can do it, but that you are an amazing open-minded person ready to put into practice what you learned from the past!
Read more: Single parents: How to lose the fear to date again?
#2 – A bad break-up shouldn't be the ultimate love lesson
One of the most common situations after a bad break-up is to think that what you had wasn't right, therefore you should never find, nor look for something even remotely similar (the reason? Well, because it's bound to end badly).
Thinking that a bad break-up has taught you everything about love, how it works, how to trust your feelings, how to be loved… is a very dangerous thing to do. You might be losing on lots of new opportunities.
Examples of this kind of attitude are the following: thinking that you'll never fully trust somebody because they'll break your heart. Never again dating an artist again. Never to open your heart quickly. Etc.
What to do then?
Remember, each experience is unique. It doesn't have to mark your love or trust path in life. The more limitations you put to love the harder it'll become to actually realize that you might have met a great person who could be a perfect match for you.

Finding the courage to date again is about allowing yourself to have an open mind and to free yourself from any limitations you might have put to your ability to love and be loved. It can be quite a challenge at first but it's so rewarding!