Want to find love this Summer? This is the most popular day to get a date!
Last Update : July 5, 2019 by Thaïs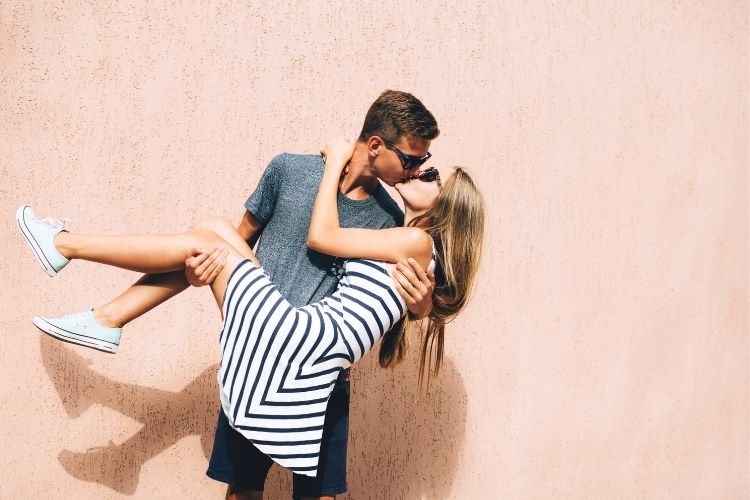 "Summer loving had me a blast. Summer loving happened so fast."
As John Travolta and Olivia Newton-John taught us in "Grease", Summer love is special and if you play your cards well, it may last forever!
Many relationship experts believe that the first Sunday of the year (also known as the "Dating Sunday") is the best day to land a date on the Internet.
However, if you missed the opportunity to connect with other interesting singles near you back then, there is a new chance waiting for you as the busiest day for online dating this Summer is coming up!
Summer love reaches its peak during the first weekend of July
If you are single, mark this date in your calendar: July 7 will be the best day of Summer to find love on dating sites and apps!
According to the dating app Match.com, you will have 20% more chances to get a date online during this particular day in comparison to other popular dates for romance like Valentine's Day.
The matchmaking service checked its own data from the last 24 years to see how users behaved while using its dating app and found out that the first weekend of July is the busiest one of the Summer season.
The traffic rise on online dating sites like Match.com during the Summer is quite normal because, as some dating specialists suggest, people feel more romantic and are more willing to go outdoors to socialize with others when they have a warmer day ahead.
The sunlight and the hot weather also encourage people to become flirty and increases sexual desire.
A good opportunity for singles to find a potential partner online and for couples to spark romance in their relationship.
6 proven tricks to find Summer Love on a dating site like Match.com
Whether it's your first time trying a digital matchmaking service or have been online dating for a while, below you will find a series of tricks that will help you land a date this Summer.
Create a top-notch dating profile: Get your profile ready for July 7, the busiest day for Summer Love. The goal is to make your profile to stand out from the crowd, so make sure to add as many interesting bits about yourself and upload your best photos! This is a unique opportunity to show other singles that you are one of a kind!
Enjoy the personality test: Match.com's test could be a great opportunity to know yourself better, discover what defines you, your romantic expectations, the way you socialize, your personality type… Keep in mind that your results are used by Match.com's dating experts to connect you with potential matches. So, be honest with your responses and have fun solving the test!
Break the ice with your matches: You can search for a potential partner by browsing through profiles, but don't miss the opportunity to check the partner recommendations made by the dating site. Your list of matches would consist of people who Match.com believes you are a perfect fit with. The site considers profile information and the personality tests results to connect singles with similar tastes and relationship goals. In that way, it's easier to find someone suitable for you! Make sure you break the ice and chat with your matches to increase your chances of landing a first date!
Chat, chat, chat: The best way to know someone well is through a deep, fun and entertaining conversation. Use the instant chat to get in touch with other singles of your interest who are online at the same time as you and receive a response straight away! Make yourselves comfortable with each other and discover things about your online date. And once you know each other well and are ready, invite him/her over a first date offline!
Download Match.com app: Love comes when less expected. You can meet singles anytime and anywhere. Nowadays, you don't need to wait to get home to connect with other singles online. You can do it while on the move if you download Match.com app. This is the best way to be constantly aware about what happens in the platform and receive instant notifications. It will also be easier to check profiles and reply to other users as soon as you want, if you use the dating app.
Propose an unconventional Summer date activity: Match.com host live events to help its users to meet and mingle in a relaxed, fun and entertaining atmosphere. If you want to go one step further, there's nothing like inviting your match to an original Summer date. If you are not into cheesy-date activities and really want to ensure your online match says "yes" to your proposal of meeting in person, then suggest an original first-date Summer plan to blows his/her mind! Forget the classic romantic dinner in a fancy restaurant. Outdoor activities involving water games or sports could be the perfect solution. If you love extreme sports, you can try jet skiing, kitesurfing, coasteering or kayaking. If you want to enjoy nature and wildlife at its bets, there's nothing as fun and exciting as scuba diving, snorkelling or doing a water cave tour. Alternatively, you can hit the beach and have a picnic while watching the sun or enjoy an open-air cinema session. Impossible to resist to any of these Summer date plans!
Ready to find your Summer love?