Dating sites for seniors: Zoosk vs eHarmony
Last Update : July 30, 2019 by Thaïs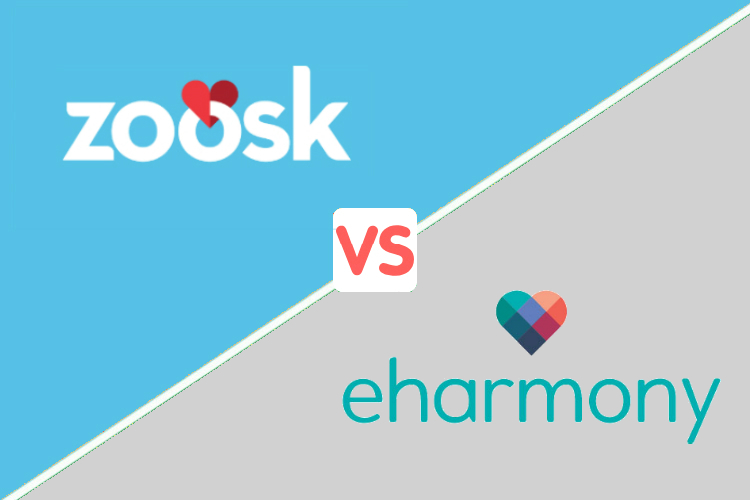 Finding love after 50, is it possible? The dating scene for middle-aged singles have evolved through the years.
The old-fashioned ways of dating are over! Nowadays, single men and women who are in the golden age prefer to head to the internet when it comes to redo their love life.
Dating sites for seniors, like Zoosk or eHarmony, have come as a breath of fresh air in the 50+ dating community.
It doesn't matter if you are an expert in new technologies or are just searching for a potential partner online for the first time.
If you are a single over 50, now you can meet and mingle with other mature men and women who want to find love in just a few clicks.
Zoosk vs eHarmony: What can you expect from these popular dating sites for seniors?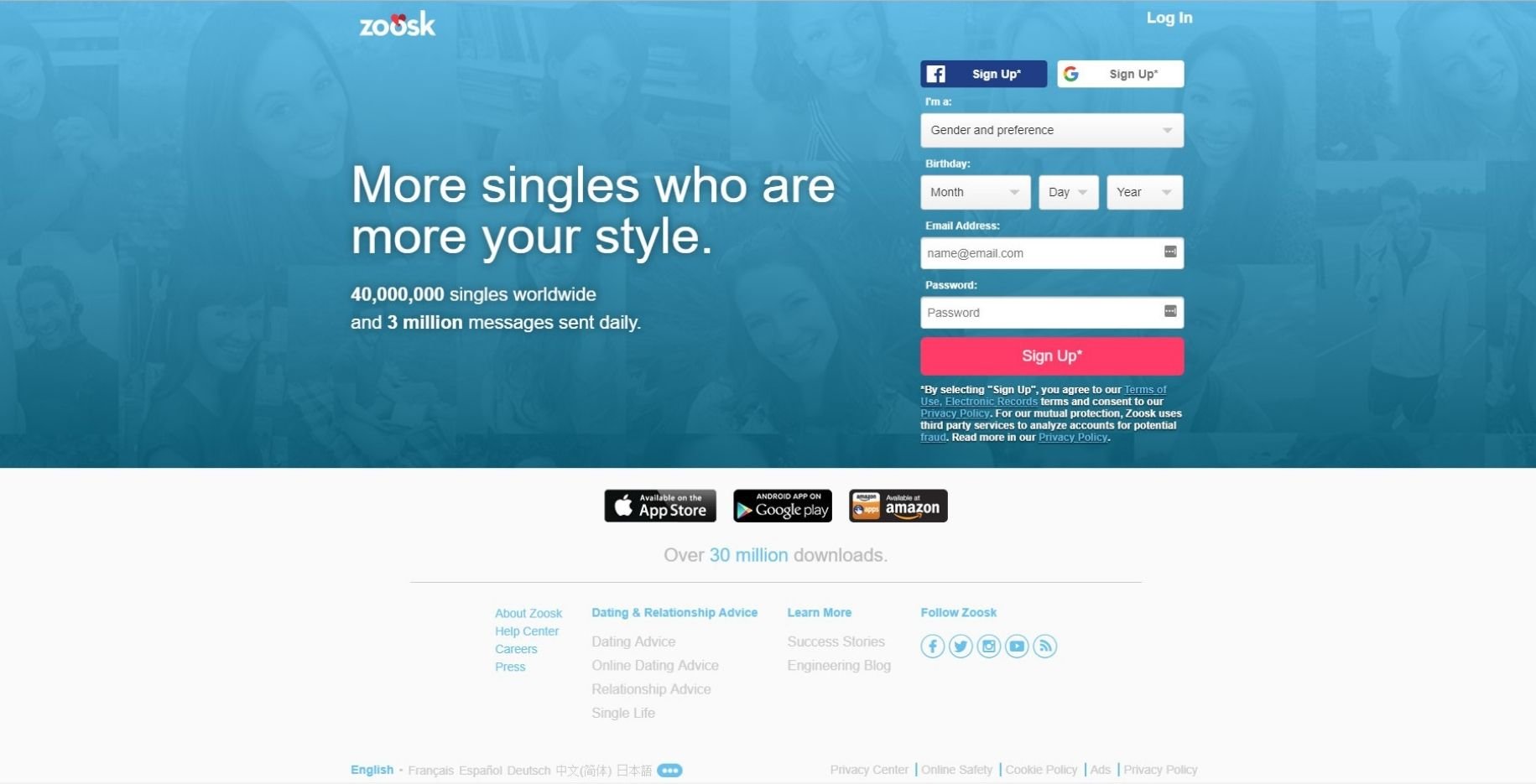 Zoosk: Finding love after 50 with a social dating network
A social network for singles. This is a great way to define what Zooks represents.
The dating site is based on a system that connects users considering the way they behave while searching for a date online.
The popular matchmaker has streamlined the process of online dating.
You don't need to spend time solving personality tests or browsing through profiles to find a potential match.
You simply need to use the service as you were in a social network by adding information in your profile, uploading some photos and using the photo carousel to view profiles of singles near you and showing your interest or disinterest in them.
The more you use Zoosk, the easier will be for their dating experts to find matches for you.
You can view your partner recommendations on the list provided and updated automatically by Zoosk on a daily basis.

eHarmony: Finding love after 50 thanks to a personality test
While Zoosk has positioned itself as one of the best dating sites for seniors based on behaviour, eHarmony prefers to enter in the category of matchmakers that use emotions and the personality type of its users to create matches.
Before creating your profile in eHarmony, you are required to solve a personality test.
Your answers will then be analysed and compared to the ones from other users who also are in their 50s or over and want to find love.
A match is created when two users have complementary personality types.
Every 24h, eHarmony provides a list of potential matches of your age considering your personality test results.
Zoosk vs eHarmony: Which one is the best dating site for seniors?
Zoosk and eHarmony are two of the best dating sites for seniors in the US.
They have been specially designed to help singles over 50 to find love, companionship or just a friend online, but each of them do it in a very different way.
While we believe that eHarmony is a great tool to find senior singles who share complementary personality types and values, Zoosk goes straight to the point.
You don't need to rely on a bunch of prefabricated questions about your personality and lifestyle to find a suitable partner.
In Zoosk, all you need to do is to interact with other senior singles and simply trust your gut when inviting someone on a first date in person.
Chemistry can only be measured when two people connect and get to know each other.
Matchmaking algorithms or personality tests, like artificial intelligence, even they have been scientifically-proven, can't interfere with feelings. They can't replace human communication and affinity.
Here's a clear example of how practice is more important than theory.
Therefore, if we have to choose which one is the best dating site for seniors in the US, our contender would undoubtedly be Zoosk.
We love the fact that it offers the fun of social networks and the seriousness of dating sites for seniors.