Dating as Anne Hathaway
Last Update : April 19, 2017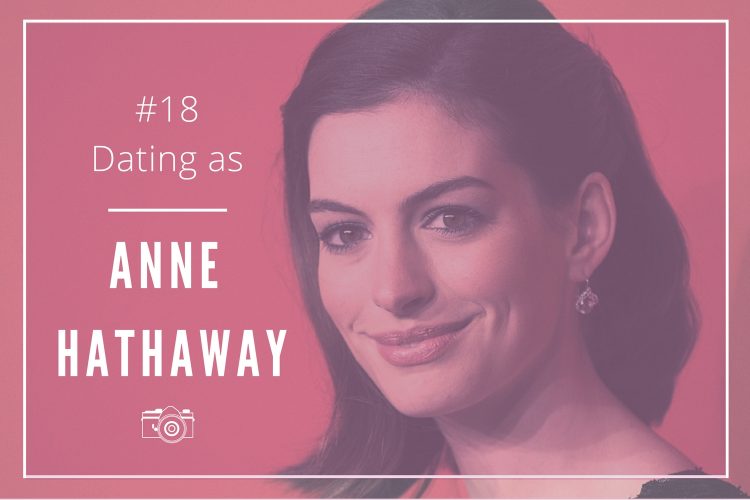 Anne Hathaway, was named by People magazine a breakthrough star in 2001 and she was also considered in 2006 one of the 50 Most Beautiful people.
The actress started as a role model for children with her amusing roles in children and teenage movies. However, it wasn't until 2005 that she made the transition to adult roles winning several awards throughout her career.
There's no doubt that Anne Hathaway is a successful actress but how does she face romance and love ?
How to recover from difficult love
Anne Hathaway started dating back in 2004 an Italian real estate developer named Raffaelo Follieri.
A relationship that they proudly showed on public during the several charitable events they attended.
However, her boyfriend at the time got involved in fraud scandal and sentenced for four years and a half in prison.
The scandal became public and Hathaway ended her relationship with the real state in 2008 after a four years romance.
She has since then talked about her romance, they way sometimes loves blind you and most importantly how no matter how hard a break up can be, there's no reason to lose hope in future romance.
She actually believed it so much, that soon after her break up, she met her current husband, Adam Shulman.
The benefits of giving a second chance to love
Anne Hathaway is currently married to Adam Shulman after they became engaged in 2011 and married a year later.
Actually, last year they welcomed their first son.
Hathaway is a perfect example of how sometimes determination and positivism can open new doors in love.
She not only found a great man that represented the contrary of every negative aspect of her ex-boyfriend, but she also found stability and romance.
Sometimes, difficult love can actually show us the right path towards what we are actually expecting from romance. Difficult break ups represent experiences in our lives, and it is necessary to learn to accept them.
Image by Everett Collection / Shutterstock.com