Dating as Chris Hemsworth
Last Update : March 10, 2017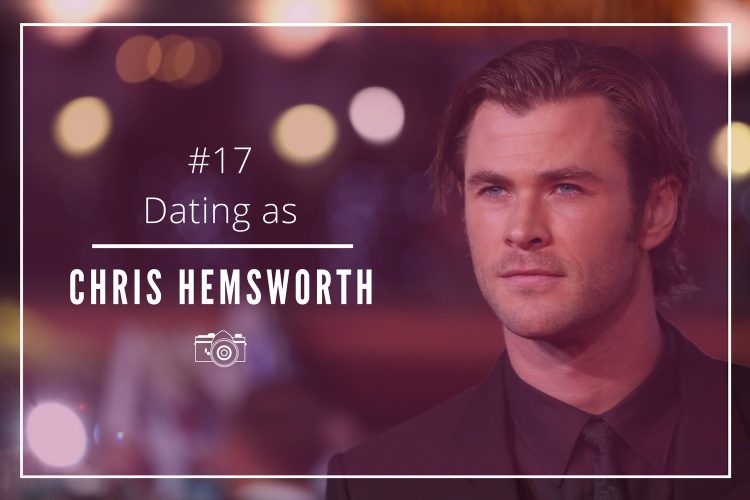 Since being just little girls, women are constantly told about how important is to finding Mr. Right.
Real life romances may not be like the ones from Jennifer Aniston movies, but this does not mean that the perfect partner for you does not exists!
When Thor: Ragnarok's actor Chris Hemsworth revealed that he was dating the Spanish actress Elsa Pataky, for many the first reaction was to think that it all was a matter of a temporary affair.
However, their love story has passed the test of time. What is the secret of Chris Hemsworth dating success?
The joys and risks of moving together too fast
"Carpe Diem" has become the official motto for many singles. It is not only about having a blast and enjoying every single minute of your life, but also about taking the most of your romances.
Even if this means moving together too fast with your new partner.
Venturing yourself to a more serious commitment with someone that you have been dating for a short time may be risky, but when there is a common goal and both parts are mature enough to embrace all the good and bad aspects of a relationship, then time is not really an impediment.
Hemsworth's most notorious serious relationship was the one he had with the Australian actress Isabel Lucas, which lasted for three years, but it was not until he started dating Pataky that he decided to rush into a life-time relationship.
It seems that it was love at first sight. From the moment they met in 2010 the couple have been inseparable and took the risk of taking the steps of their relationship very fast.
Moving together shortly after meeting for the first time worked pretty well for them.
Two months after meeting thanks to their respective agents, the couple got engaged, six months later got married and now they have been together for more than six years and have three kids. And the love story continues.
Women love super dads
Physical attraction is one of the key aspects, although not the most important one, in a relationship.
One of the reasons why Hemsworth is very popular among the female community besides his evident attractiveness is that has shown on several occasions that he loves being a super dad.
Usually, women love men who do all their best to not only to spend time with their kids, but also work effortlessly to become a role model for them.
Finding a Prince Charming may something that only happens on fairy tales, but if your partner, as Hemsworth, is mature enough to deal with the ups and downs in your relationship and shows predisposition to embrace parenthood, then you will probably have found the best companion for your romantic trip!
*Photo by Featureflash Photo Agency | ShutterStock.