Dating as Chris Pratt
Last Update : May 8, 2017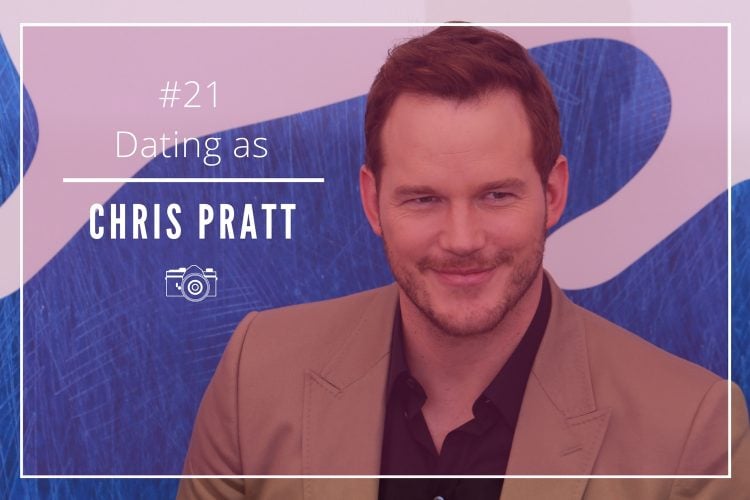 In just a few years, the American performer Chris Pratt has gone from unknown actor to one of the most influential, and desired Hollywood stars.
The "Guardians of the Galaxy" leading man has become famous thanks to his charisma, and perseverance in front of, and behind the cameras. And this is what made "Scary Movie", and "Mom" actress Anna Faris to madly fall in love with him in 2008.
The couple have been married since 2009, and have a son, but how Pratt's romantic journey has been?
The importance of sharing the same interests in a relationship
Many dating experts suggest that having the same values, and sharing the same passions are two of the most important factors to make a relationship work.
Chris Pratt has had two relationship that have been made public, and in both cases, what made the relationship to grow was to have common interests: love for the film industry!
Before embarking on his relationship with Faris, the 37-year-old actor dated for a couple of years another movie star, the actress Emily VanCamp.
Celebrating your partner's achievements is core in a relationship
Prat now is constantly on the spotlight, but when he started dating Faris, she was the one world-wide known for her comedy roles on the big screen and on TV, while he was at the background celebrating his then girlfriend, and now wife success. Undoubtedly, a kind gesture that has made their relationship grow stronger.
In return, Faris helped his husband in his journey to lose more than 60 pounds, and get in shape for a role.
Working with your partner can make your relationship stronger
Separating private life from the professional one, in a way, is essential in a healthy marriage, but for many couples, working alongside your loved one can bring a lot of benefits to the relationship, and it can be an unforgettable experience!
Pratt and Faris have worked together in a few projects, and the chemistry was transported in front of the camera! And it seems they would not hesitate to share a scene in the future!
There are some secret ingredients to make a romance to last, but after nine years together, it seems that what makes Pratt and Faris inseparable is their effort to work as a team, support each other, and value and celebrate the other's achievements.
*Photo by Matteo Chinellato | ShutterStock.