Dating as Jason Momoa
Last Update : June 7, 2017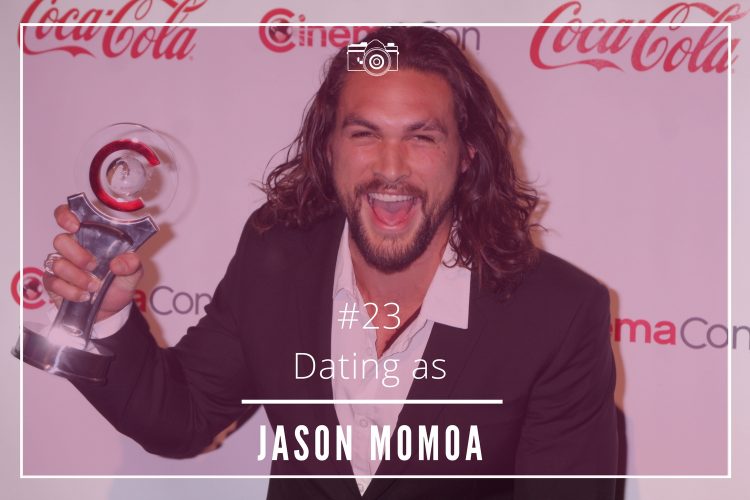 Jason Momoa is one of Hollywood hottest stars of the moment.
The Honolulu-born actor became somehow known for his role in the TV show "Baywatch Hawaii", and the new version of the movie, "Conan the Barbarian".
However, it was not until he appeared at the HBO historic adventure drama "Game of Thrones" that he rose to stardom, and became a reference for many men, and a sex symbol for many women.
Momoa will release soon two blockbusters: "Justice League" and "Aquaman", but in the meantime, we have a look at his love history, and dating character.
A man who is not afraid of commitment
Relationships that come, and go; this is pretty characteristic from Hollywood romances.
Jason Momoa, however, has not embraced this dating habit. In fact, just quite the opposite. He does not talk much about his love life, but he is known for having had two long-term relationships.
He spent seven years with, and got engaged to the Australian actress Simmone Mackinnon.
Right after, he started dating the American actress Lisa Bonet, and tied the knot in 2007. The pair have been together for 12 years, and have two children.
Dating a man who knows who to balance body, mind, and soul
Momoa may be famous due to his portrayals of strong, savage, agile, and daring and men, but in real life he is the kind of person who follows the Latin proverb: Mens sana in corpore sano (A healthy mind in a healthy body).
The dream for many single women is to find a partner who is capable to take care of his physics, his spirit, and works to make the world a better place. Momoa is one of those men.
The actor is interested in protecting, and preserving our environment. He studied wildlife biology in Colorado State University, and is currently involved in a movement that focus on water conservation.
Regarding his own persona, some time ago he acquired some knowledge on martial arts, and recently started learning Jiu-Jitsu.
And if it was not enough, he is also a spiritual man, and art is running through his veins. He spent a year learning pastel painting in Paris, and travelled to Tibet to find out more about Buddhist teachings.
Despite his tough-guy looks, Momoa is a sensitive, and mature men who is not afraid to fully commit to his partner, and does not think twice before getting involved in life-changing issues. That is something that practically every single woman looks for in an ideal partner!
*Photo by Kathy Hutchins | ShutterStock.