This weird new dating app matches singles based on the food inside their fridge!
Last Update : March 15, 2019 by Thaïs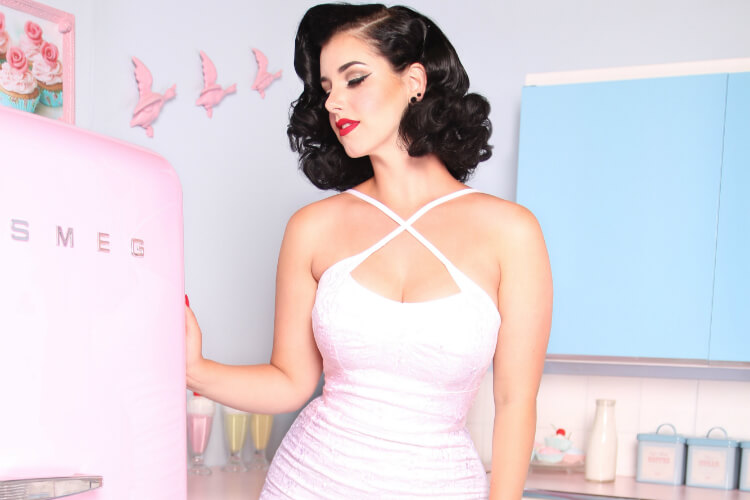 Food and love, what a great combination!
Finding a potential partner now is funnier and more entertaining than ever before thanks to the appearance of niche dating services.
Nowadays, you can find amazing and very weird alternatives to Tinder like Bristlr aimed at bearded single men, Farmers Only for people who love the country life or Twindog, a dating app that matches dog lovers who are single.
There is a new gem in the collection of the weirdest dating apps on the market.
Refrigerdating, the dating app for food lovers
We're talking about Refrigerdating, the new dating app by Samsung where you are connected with other singles considering what's on your fridge.
While on apps like Tinder or Zoosk, you would spend some time creating a stunning profile, adding a description and a few attractive photos of you, in this dating app, all you need to do is to upload a photo showing the content of your fridge.
Then, you are paired with singles who love the same type of food.
Matches in the dating app are created when two users like the other's eating habits and dietary needs.
Seducing with food
The concept proposed by Samsung's dating app Refrigerdating may be a bit eccentric, but the idea of connecting people through a common interest in the same type of food is not new.
Nowadays, you can find scores of dating apps aimed at foodies who want to meet other singles who share the same eating habits and want to enjoy a date based on a memorable culinary experience.
The reason behind the success of this kind of dating apps relies on the idea that food really plays a key role in love and seduction.
You can discover many things about your match from his/her eating habits. After all, we are what we eat!
An addicting passion for pizza can bring two people together, but sharing the same interests in the kitchen is not the only ingredient you would need to make someone to fall in love with you.
Food and seduction have always gone hand in hand.
There's nothing as effective to increase your appetite for love than aphrodisiac foods.
Certain ingredients like oysters, asparagus, chocolate, watermelon, coconut or avocado have been used for centuries to ignite desire, boost testosterone and increase performance.
Choosing the right ingredients is essential to unleash the passion, but also it is the way you cook them. There's something sensual about cooking with a new date. In fact, romance in the kitchen has been a recurrent scene in the current dating standards. A popular theory that's been spread over the past years, suggests that a third date is the perfect time to invite your date to enjoy a romantic dinner at home and then, magic happens!
The third-date-rule, as it is worldwide known, refers to, what people believe is the appropriate moment to sleep with someone for the first time.
Most of the times, there's always a romantic dinner before one gets carried away by lust.
Once again, it seems that food is the best ally to attract someone romantically and create desire.
This is all the more reason to have a try to a dating app connecting foodies.