Forget Grindr: This is the best gay dating site!
Last Update : October 23, 2018 by Thaïs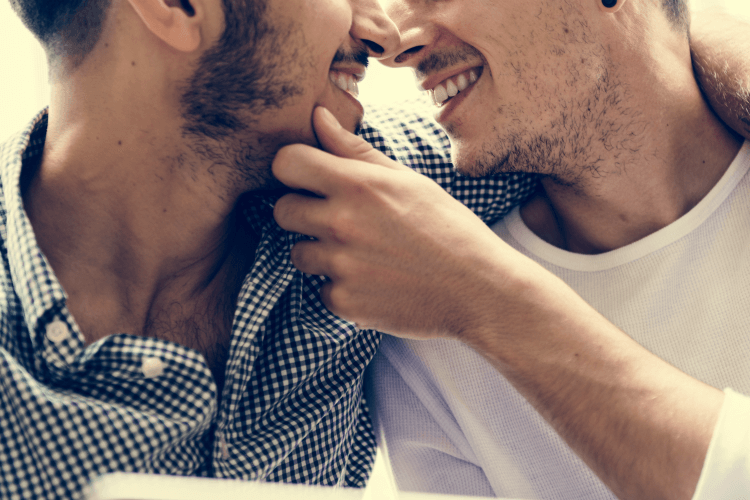 Gay dating is on the rise in the US.
Currently, there are millions of single gay men looking for that special someone on the Internet.
Grindr: The tinder for gay men!
Most end up trying their best in popular dating apps like Grindr.
In just a few years, the portal has turned into the largest dating app for gay, lesbian and bisexual people.
The reason behind its success is that it uses geolocation to propose you potential matches that live near you.
You can meet plenty of gay singles in your area. Sounds perfect, right? But… What is the downside?
Users mainly are looking for casual adventures and virtual conversations. So, it's easy to become a victim of ghosting.
One day you spend hours chatting and flirting with an hottie on Grindr, and the very next day he doesn't reply your messages… And your story ends here!
Grindr is like the Tinder for gays!
There are amazing and very effective alternatives to Grindr that can really help you find your perfect match!
In Best Dating Sites we have tried different serious dating services for gay man, and here are our thoughts.
Keep reading if you want to know which one is the best gay dating site in the US!
Bye bye Grindr: These are the 3 best gay dating services in the US!
3. Gaystryst: Meet gay men in a free chatroom
The dating site Gaystryst is a fantastic choice for those single men look for a same-sex partner in a chatroom.
The site also offers partner recommendations based on shared interests, and also the choice to connect with several gay men at once by sending a flirty message.
It is a good alternative for those who look for a pleasant chat online and want to meet gay singles in a relaxed atmosphere.
Why we love this gay dating site?
Undoubtedly, the best feature about Gaystryst is the option to participate in chatrooms for free!
2. Zoosk: Find your potential match in a Tinder-like swiping carousel
The portal Zoosk is probably the most social and interactive dating site for gays.
This is due to the way it works. Users get partner recommendations depending on the way they behave on the platform.
If you visit profiles of gay men who have specific traits, you are more likely to receive matches that fit to your personal criteria.
Why we love this gay dating site?
Because it's the only gay dating site based on a Behavioural Matchmaking system.
And there's more… We love the fact that it encourages users to use the carousel feature, which is similar to Tinder's swiping, to show their interest in and interact with other interesting gay men.
1. Match: Meet gay singles through a personality test
The first spot on our ranking of the best gay dating sites in the US belongs to Match.
The popular dating site is widely known thanks to its unique matchmaking algorithm that analyses the personality of its users and introduces them to potential partners.
In the end, what matters in Match is not only to meet plenty of gay singles near you, but to find a man that really complements you! Your life companion!
Why we love this gay dating site?
The portal receives over 13 million visits every month, and promises meaningful connections based on personality types.
Therefore, finding a perfect partner is a matter of time, not luck!
These three dating sites are great choices for gay men who want to improve their love life.
Competition is high, but if we have to pick one of them, we will go for Match as it's easier to find someone who is most likely to share the same romantic expectations, life values and personality type!
Nevertheless, we invite you to read our gay dating reviews to find specific details about any of these three services, including information about free features, type of users, effectiveness, subscription prices, and pros and cons!
Find more in our Gaystryst Review, Zoosk Review and Match Review.