Sticky Date Christmas pudding, to celebrate love
Last Update : March 3, 2017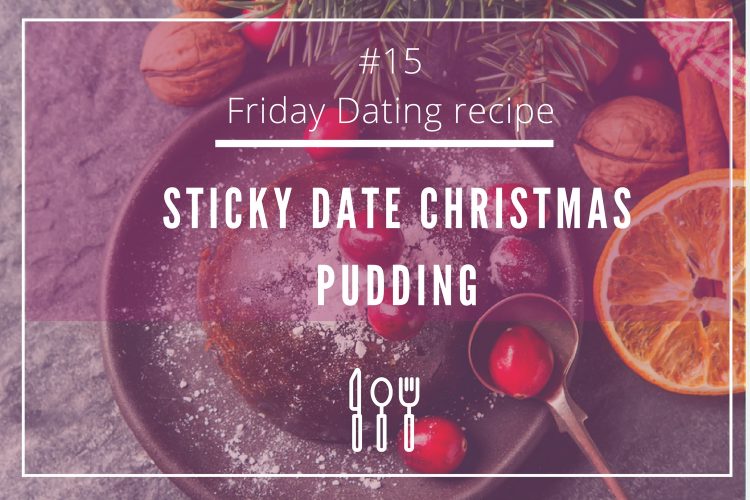 Dates, exostism in Christmas
Dates have always been considered as an exotic fruit, delights of the dry deserts. In fact, dates are considered a great ally in Iran for those that are struggling with their passionate life.
Aside from its numerous health benefits, dates boot energy and revitalize the body. It high level in amino acids are responsible for the increased sexual stamina. Furthermore their texture -which melts in your mouth -is considered itself quite a sexual experience. Sexual boost that apparently has an immediate effect on the body… a great way to warm the cold Christmas nights.
A recipe to conclude the dinner and celebrate romance and love
This traditional British recipe is the perfect dessert for Christmas celebrations. Although is preparation might be a bit time consumming, the results are amazing. If you are looking forward to celebrating Christmas with your partner, this sticky pudding will be a lovely delight, an explosion of flavours which will boost your energy so the celebration never ends…
Ingredients
1 cup hot water
1 ½ cups of dates (chopped)
1 tsp bicarbonate soda
Melted butter (to grease)
200g unsalted butter
1 cup of brown sugar
¾ cup caster sugar
2 large eggs
1 ½ cup self raising flour
1 ½ cup plain flour
2 tbsp rum or brandy
½ tsp cinnamon
150g Sunbean mixed fruit
For the caramel sauce
300ml thickened cream
80g butter
1/2 tspn ground ginger
Preparation
First you will have to mix the mixed fruit with the brandy or the rum. Once mixed, you will need to cover it in plastic wrap and leave it overnight to macerate.
Mix the dates with water and bicarbonate of soda in a bowl (heatproof). You will need to leave it for 20minutes to soften.
Preheat the oven (180C).
Take a pudin basin and grease it then line it with a non-stick baking paper. Beat the butther and the sugar until it becomes creamy. Add the eggs, one at a time, and beat them welll. Add the fruit and brandy mixture and mix it all together.
Bake it for 1 hour and 20 minutes until the centre comes out clean (with a knife).
For the caramel sauce, mix the cream the sugar, the butter and the ginger on a sauce pan at medium heat. Let it simmer for 5 minutes until the sauce thickens