Brooklyn Blackout Chocolate Cake, to shorten distances with your date
Last Update : March 2, 2017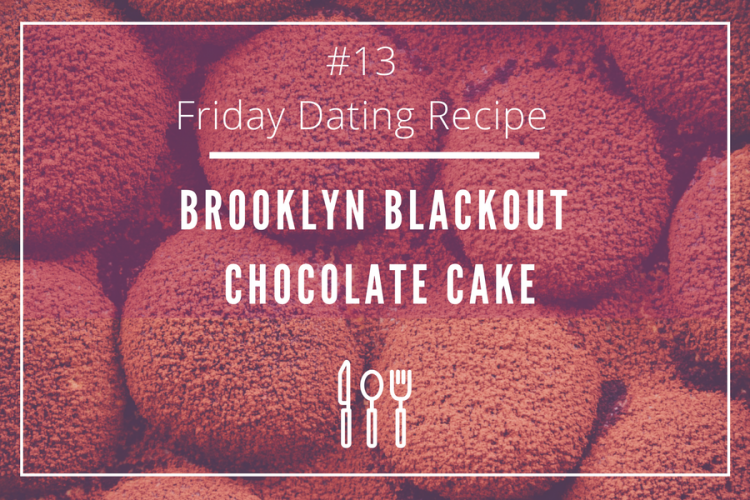 Chocolate : competitor or ally for sex and romance ?
According to historical records, the Aztecs were already aware of the strong aphrodisiac powers of chocolate… their emperor would consume it to boost his sexual encounters…
If we come back to our present, scientists have actually found out that chocolate has two elements that are directly related with the feeling of pleasure and romance :
The first one called trytophan, is a brain chemical that acts directly in the sexual arousal. The second one, called phenylethylamine, a stimulant very close to the amphetamine is said to be released in our brain when we feel romance and we fall in love.
A recipe for warm cuddles
This recipe of chocolate cake takes some preparation but will have a great impact of your date. If you are getting ready to welcome the winter and the Christmas feeling of December, this recipe will be a great addition to the beginning of a date. Welcome December and the cold days with cuddles and romance!
Ingredients
140g of unsalted butter
100ml of vegetable oil
140g of buttermilk
100ml made coffee
2 large eggs
1 tsp vanilla extract
250g plain flour
1 tsp of bicarbonate soda
2 tbsp of baking powder
50g of cocoa powder
250g of sugar
Ingredients for the custard:
500ml full-fat milk
50g cornflour
250g caster sugar
2 tsp espresso powder
2 tsp of vanilla extract
Preparation
As the custard will need to chill, it will the first thing you will have to prepare. For that put all the ingredients together (except from the vanilla extract) in a pan and bring it to boil, whisking it until the chocolate is completely melted and you have created a thick custard. This process should take around 7 minutes.
Once finished, pour the vanilla in together with some salt and put the custard into a large, covered bowl. It would ideally need around 3 hours to cool.
The second step is to start heating the oven to 180C/160C fan.
In a pan melt the butter and put it aside in a bowl together with oil, buttermilk, coffee and the eggs. Beat the mixture together with salt and sugar and whisk it until it becomes smooth.
Once done, bake it for 25-30 minutes until it raises and the middle of the cake come out clean.
Once you have let it cool, split the cake in half horizontally and spread the middle with the custard and spread it as well on the top and around the sides. Leave it to cool for 2 hours.