Sesame ginger fish cake for an affectionate date
Last Update : March 2, 2017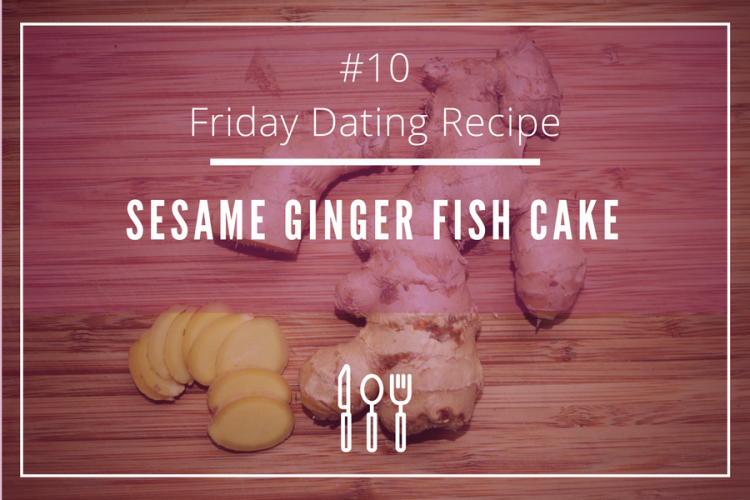 Ginger, exotism, spice and warmth
Ginger is not only an exotic flavouring known for its digestive benefits, but it is also considered a powerful aphrodisiac specially in Eastern countries.
Doubtless one of the super foods that the mother earth has offered us : it improves blood circulation a great ally to invigorates our bodies with its magic.
A robust ingredient to warm bodies and set the mood to the date. Ginger has been used throughout histori in Asia to heal several different diseases. However, in the last yeats, Western civilization has started to integrate some eastern habits to its stylefood, hence discovering the great talents of this yellowish root. If you still haven't put ginger in your life, it will not only boost your body's health but it will also add a magic touch to your love story.
A recipe for cold autumn night-dates
This resourceful recipe is very easy to prepare and it will be a perfect excuse to experiment with different flavours and spices. If you want to have a cosy date while you impress your partner with its colourful flavours, this might be your recipe for the weekend. Get ready to reduce the distance between you two !
Ingredients
1 tbsp fresh ginger
1 shallot
4 cloves of garlic
Cilantro
Zest and lime juice
16 oz of white fish (such as cod)
1 tbsp fish sauce
2 tbsp sesame seeds
1 tbsp paprika
2 tbso arrowroot flour
2 tbsp sesame oil
Lime
Salt
Preparation
To start, peel the skin of the ginger and chop it. Same method for the shallot and the garlic.
With the help of a food processor, throw into it the ginger, shallot, garlic, cilantro and lime zest. Mix together.
Cut the fish into little cubes and add it to the food processor. Once the fish has mixed in add the fish sauce, 1 tbsp of sesame seeds, paprika, arrowroot flour and mix everything together until you stop seeing big chunks of fish.
Once you have the mixture form 6 to 8 medium patties with your hand. Squeeze the excess of moisture.
In a large pan, heat them on medium-high heat and add some sesame oil until they become brown and crispy. Add sesame seeds on top.
Once they have been cooked, put them in a paper towel lined plat in order to absorb the excess oil.
As a final touch, squeeze the lime over your fish cake.