Salmon and asparagus quiche for a flirty date
Last Update : March 2, 2017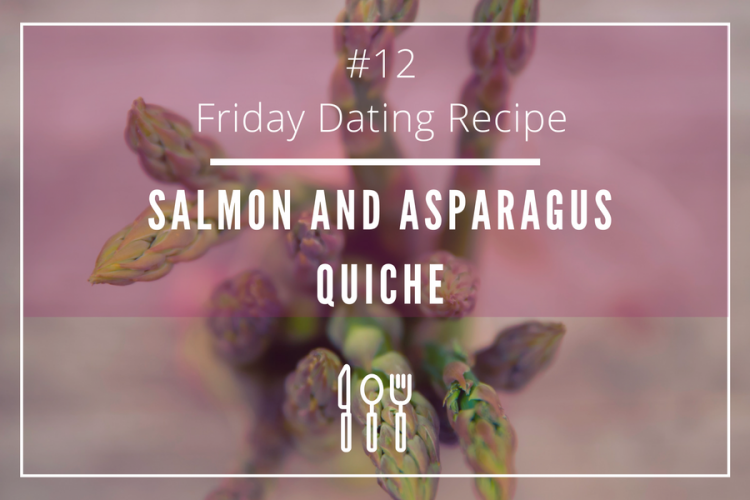 Asparagus, passion and desire
Asparagus have been appraised for being a great source of Vitamin E and a great weapon to boost sex drive (due to the presence of folid acid which boost the production of hormones related to orgasm).
French tradition tells that in the 19th century, brides were served asparagus at their prenuptial dinner to boost their sexual desire and sex drive.
Asparagus has been known for centuries for its charming effects on both ladies and men, to the point that even the Vegetarian Society has recommended having three straight days of asparagus if you want to see your sex drive significantly improved.
A coquettish recipe : fill your hormones with passion
This coquettish recipe requires some preparation but the results will amaze your date.  If your want to spice up a cold night with a romantic dinner, this recipe won't let you down. A great way to show your cooking skills together with your more passionate side. Get ready for December and fight the cold with flirty passion!
Ingredients
 Plain flour
 700 g pastry
 1 onion
 50g butter
 1 tablespoon of fennel seeds
400g asparagus
100 ml milk
300 g salmon (skinless fillets)
300 m double cream
3 eggs
½ bunch of dill,
1 zest of lemon
100 g cheddar
Preparation
Preheat the oven to 200C or 180 if fan/gas.  Roll up the pastry in a surface dusted with flour and roll it out to reach 20×30 cm. Preheat a baking sheet and place the pastry on the heated shee and blind-bake for more or less 15 minutes.
Once it is done, brush the pastry with a very thin layer of beaten eggs and return to the oven for another 15 miutes.
In the meantime, in a frying pan, start to heat the butter and add the onion in a low heat. Cook it for 15-20 minutess until it becomes soft and add the feenel seeds at the end.
In another pan, cook the asparagus  and cover it with 3cm of water, after 5 minutes of simmer, let it cool and drain.  In the same pan, add the salmon, milk and asparagus and bring it to simmer for 4 minutes.
Once it is finished, separate the salmon from the milk. Place the onions and the fennel on a thin layer for the base of the pastry. Add the asparagus, the salmon (in chunks) . Mix separately the milk with the cream , the 2 other eggs and the dill and the lemon zest (and season it).
Pour the mixture together with the salmon and the asparagus, top it up with chese and bake for around 45 min to 1 hour until it turns golden.