Enchilada verde with serrano peppers for a daring night
Last Update : March 2, 2017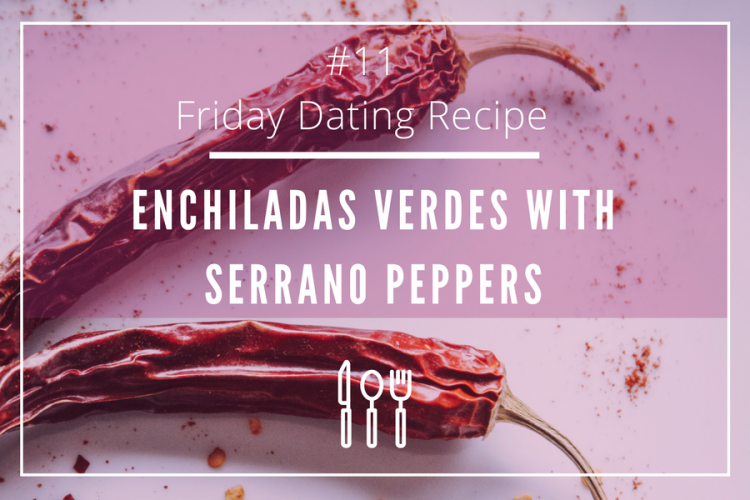 Serrano chili peppers : an invigorating sensation for a special night
These little peppers are known for their spicy power as well as their exotic reputation. With a great powerful red (or green ) colour, this is one of the favourite ingredients of the real seekers of sensuality.
The explanation is that it releases endorphins which work as natural painkillers. Added to that it also raises the body temperature causing an energized feeling. Chilis are used in different cultures to waken the body up and to feel extremely alive. Desirability starts to float in the air and the body get ready for love, romance and passion.
A recipe for a powerful feeling of pleasure and heat
This recipe will take aroun 1h20 to prepare although the results will be exotic and invigorating. If you are preparing a special night in which you want your partner to fall for your charm, this spicy recipe will be your best friend. Let the force of serrano chilis be with you, and seduce your partner while a sensation of well-being and power invades both of you. Now that the winter is around the corner, you will find in this recipe a perfect eco-friendly solution to heat your bodies. Welcome serrano peppers to your romantic life!
Ingredients
2 chicken breast halves
2 cups of chicken broths
¼ white onion
1 clove garlic
1 pound of fresh tomatillos
5 serrano peppers
12 corn tortillas
¼ cup vegetable oil
1 cup queso fresco
1 bunch fresh cilantro
Salt
Preparation
In a large pan mix the chicken breasts with the chicken broth with some oil, and add the onion , one clove of garlic and some salt.
Bring it to a boil for a 20 minutes. Once it is done set it aside and let it cool.
In another pot with water add the tomatillos and the peppers (water has to cover them) and boil them until the tomatillos turn into a different shade.
Once this done, strain the tomatillo and peppers and blend them with another piece of onion, 1 clove of garlic and some salt. Pour in the broth from before until it covers the vegetables.
Once blended, pour the sauce into a pan on a low boil.
In another pan with very hot oil, fry the tortillas and deep them into the green sauce.
Finally, place the tortillas on a plate and fill lit with the chicken (cut to pieces).
Top it with crumbled cheese and cilantro.