Single parents dating
Last Update : May 14, 2019 by Thaïs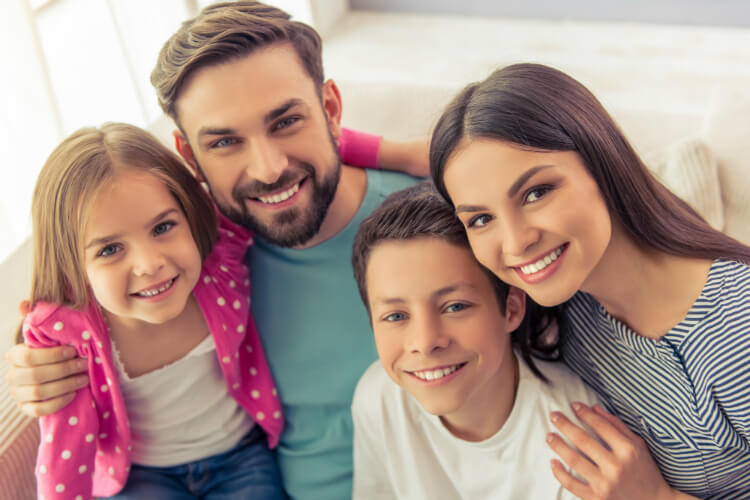 Getting back in the dating market is never easy, especially if you have children on your own and are trying to move forward after a long and painful divorce or break-up.
Your kids are your first priority, that's for sure. However, being a single parent doesn't mean your love life should be nonexistent.
There's a lot of romance to enjoy!
On the first chapter of our Dating Guide to The Best Niche Dating Sites in the US, check what single parents dating services have to offer!
Dating being a single dad or a single mum
Many single parents are terrified of going out on dates and initiating a new relationship. Are they scared of falling in love again?
Not necessarily. In fact, most singles parents are open to love and romance, despite dealing with parenting and a new love is very demanding and challenging.
When looking for a potential partner, the only thing most single parents worry about is: "Would my kids get along with my new partner?"
As love wasn't complicated enough with all the efforts you have to make to make your relationship work -easing communication, negotiating and taking decisions together, and sharing responsibilities- you, as a single with kids, at the same time, have to think about how to create a meaningful bond between your new lover and your children.
Dating as a single dad or mum is like a job interview. Only the best candidates make it to the final!
As any regular dater, you have to kiss a lot of frogs before finding your Prince Charming/Wonder Woman!
In addition, the candidates would also need to pass like a "good-parenting" test to see how the relationship with your kids might be.
What makes a perfect partner?
Well, it all depends on your personal preferences and your needs a single man or woman, but also on what your kids may seek in the person you are dating!
Being selfish is not an option for single parents. They always have to consider their children's needs when searching for a potential mate.
On many occasions, you probably have thought about giving up on your love life after seeing how many obstacles you have to overcome to start a new relationship, but resignation is not an option!
Don't panic! Single parents dating is not as complicated as it seems.
All you need to do is to use all the tools available at your disposal to find your perfect match!
Nowadays, you can find plenty of fun, secure and discreet dating sites for single parents. So, why don't take advantage of them?
Here are 5 simple reasons why dating other single parents can be the best choice for you:
You two want someone by your side that understands that kids are always the top priority;
You two are experienced raising children, even if it's in your own way. Patience is one of the best traits you two have!
You two know how hard is to deal at the same time with a new relationship and your kids,
You love having family time and this includes enjoying making plans with your kids;
You two know what you want from a relationship and don't play games. After all, you only will bring someone who is caring and responsible around your children
Where to find the best dating sites for single parents?
Single parents dating market is constantly growing.
Currently, there are tons of dating sites for single dads and mums in the US.
We recommend you to use a niche comparison site to find the site that suits your needs.
To start with, you can check our selection of the best serious dating sites in the US.
Make sure you go for a dating service that is aimed at daters over 25 as it'd be easier to find more single parents.
Services like Match.com and eHarmony are very popular amongst singles with kids.
The reason is simple: they use effective matchmaking systems that connect singles over 25 considering interests, lifestyle, emotional affinity and your personality type!
A great mechanism to filter candidates and find the perfect match for you and your kids!
Ready to try single parents dating?