1 in 5 women find love online
Last Update : April 20, 2016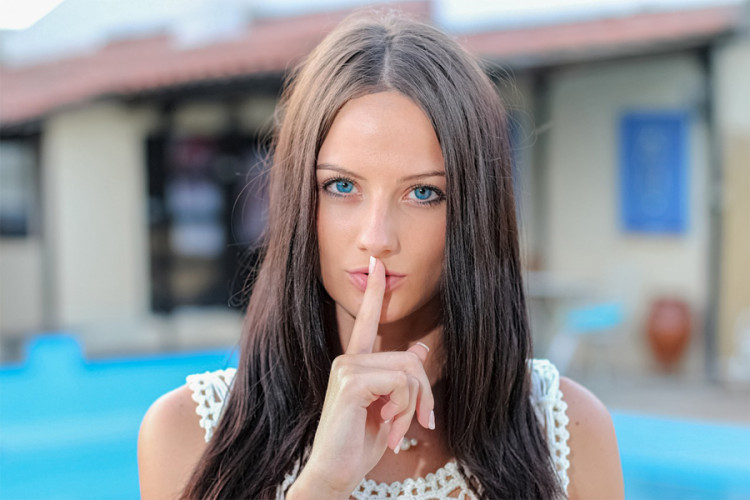 In the event that singles parties held in your town (population of 9,000) only take place once a year and a third of the guests are twice your age (or younger than your baby cousin), you'll need to find another way of bagging a new guy ! Good news: online dating opens the doors to a network of singles whose common goal is to find their future flirt, sex friend or even the woman of their dreams! Dating sites have all sorts of profiles: dead beats that you'll need to identify and avoid, charmers who have a woman in every port, impossibly shy people, liars, those who can never make a decision etc. But there are also great guys who are cool, charming and just itching to meet a girl like you!
Dating sites are magical gateways through which: 'Theodore, 32 years old, brown curly hair, guitar playing, vinyl and piano bar fan' will get to meet 'Louise, 29, blonde, choreographer, loves movies, cupcakes and hanging out with her friends.'
If Theodore and Louise are likely to get along well and fall in love, it's because dating sites are not just singles directories, but tools for you to find your mate, according to your selection criteria, preferences and love life-related preferences. To summarize the benefits of these magical gateways, without which Theodore and Louise would have remained in their respective love-less worlds instead of twerking their way to happy ending, here are our 5 compelling arguments…
# 1 There are plenty of fish in the sea!
There's no point in drooling over the handsome guy you see every day in the coffee shop but were too afraid to approach – with dating sites one thing's for sure: members are not there just to grab a caramel frappuccino! Things are far less complicated when it comes to these 'singles on tap' platforms! What ever anyone says: it's really handy to have access to such a large database of available AND willing singles!
# 2 You will quickly understand the benefits of 'filters'
Let's say you don't like body builder types, tall blonds or chess fanatics: no problem! Whether you're signed up to Be2, Zoosk or Parship, you can define your selection criteria and decide what you're looking for in your perfect man. You will be the sole judge with regards to the profiles of your suitors, so you can ensure your needs are met. These popular filters are particularly useful, as they'll save you precious time when it comes to whittling down your list before you head out on a promising date.
# 3 If you're blown off, there will be no witnesses
The biggest obstacle to meeting new people, it is the fear of rejection! If everyone had the guts to approach someone in street without being scared of rejection, dating sites would never have been created! So yes, even if it feels less 'courageous' and a more 'timid' approach – without mentioning the lack of 'romanticism' – it's easier to weed out or contact someone (in good faith) after checking out a profile photo than spending hours turning people down before seeing someone who catches your eye!
# 4 You'll save money
Makeup, hair, clothes: do you know why online dating is cheaper? It's simple…you can check people out whilst lazing on the couch in your jammies. You don't even have to take a shower before you first make contact! You may be putting all your bets on the first meeting, but at this stage you've already got 25% more of a chance of meeting up with someone cool, without having to spend money on mascara or lingerie – how great is that?!
# 5 Gain experience every step of the way
The first time you connect with someone, you may not know how to deal with the "so what do you do for a living?" charade. Or the "what are your plans for the weekend?" when the answer is you've got to drop by your grandma's and look after your friend, Camille's, cat… In short, with online dating the first contact is crucial and will determine 90% of the rest of your hypothetical relationship. Second time around, you may not have foreseen, on inviting your 'date' to a barbecue, that he's vegetarian. In other words, the more you practice online dating, the better you get! You learn the tricks of the trade and one day you'll find the one; with a bit of charm, he'll fall at your feet!