Kale, Orange and smoked almond salad
Last Update : January 17, 2018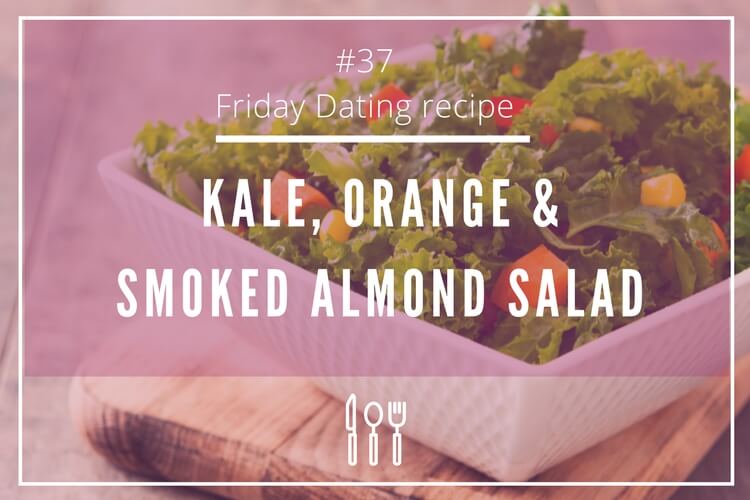 Kale: the newest aphrodisiac?
According to an article written by Chef Jennifer Iserloh, " Kale and sex drive? " Kale might be the newest aphrodisiac discovery.
According to Iserloh, Kale is « a fountain of youth » and it also has many different nutrients that are beneficial for hormonal control.
Actually, Iserloh dared to go a step further in her appraisal of the kale by stating that « kale can save your sex drive »
Kale is known to boost libido to boost your mood and to reduce fatigue.
Add this superfood to your diet & check other Dating Recipes
A summer recipe for a refreshing date
This recipe is really fast and doesn't require much prior preparation.
A great recipe for your date that will perfectly go with a nice and cold white wine.
Are you ready to make the most of your date! Put kale in your life!
Ingredients
3 cups torn kale
2 scallions, thinly sliced
2 radishes, 1 cup mixed greens
1 carrot, peeled into thin strips
1/4 red bell pepper, thinly sliced
1/4 cup chopped smoked almonds
1/4 cup canned chickpeas
2 tablespoons balsamic vinegar
3 tablespoons olive oil
salt and pepper
Preparation
Combine all the ingredients together (but leave the almonds and chickpeas for the end to add them on top of the rest)
Add the balsamic and the olive oil and season with salt and pepper.
Enjoy!