Pesto and radishes crostini
Last Update : January 17, 2018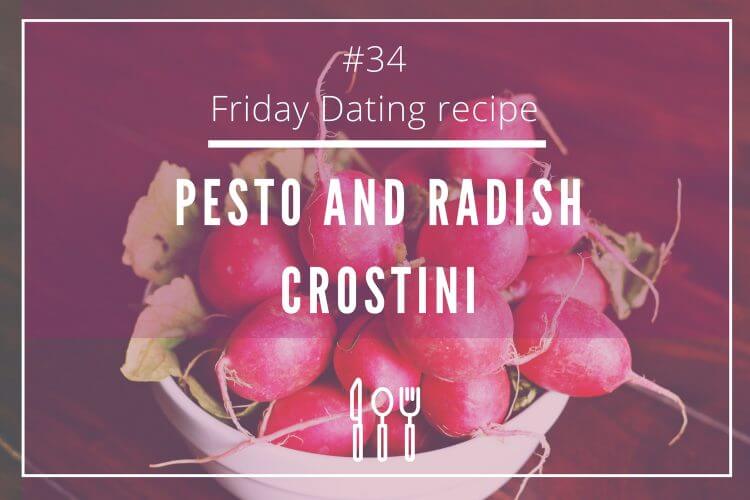 Discover all our Dating Recipes!
Radishes, the radish-romantic fetish?
Radishes have been in ancient times a symbol of sexual strength, masculinity, and stronger erections.
Indeed, ancient Rome they said that a golden radish had been left by Apollo and ancient Egypt they were considered one of the most aphrodisiac foods.
Actually in Japan radishes are still considered an exotic food.
Radishes are also a very healthy food, filled with vitamin C and fibre, they're the perfect complement to a healthy and Mediterranean diet.
Radishes are also very easy to grow yourself if you do your own DIY garden in your kitchen or your balcony you might be able to a radish all year around.
A simple summer recipe for a great date
This recipe is very fast and simple to prepare. You won't need any special cooking skills! If you want to organize a great recipe for a hot summer day, don't look further, the pesto and radishes crostini is light and refreshing, a great ally to help you conquer your date.
Ingredients
1 loaf of bread
2 tablespoons of virgin olive oil
3 spoons of pesto
8-10 radishes
Sea salt
Preparation
Cut the loaf of bread into thin slices baguettes.
Preheat the oven to 200 degrees. Brush the baguettes with olive oil on both side and place in the oven until they become brown (from both sides).
One the bread toasted, divide and spread the pesto, the cut radishes and sea salt on top.
Enjoy!