Our Seduction Secrets
Last Update : November 5, 2018 by April
For about fifteen years, the world of online dating has had many fans. Whether casual or serious, these platforms are ingenious ways for singles that may be looking for a relationship. Utilising one of these sites to find your soul mate, to track down a promising partner or to enjoy an unforgettable adventure between the sheets are all possibilities. Should you begin to search for your second half on one of these sites, it is important to show off all of your strengths of seduction to display the best of what you have to offer. Whether through an irresistible main picture or a captivating description, it is best to choose a full profile to attract the attention of your future conquests.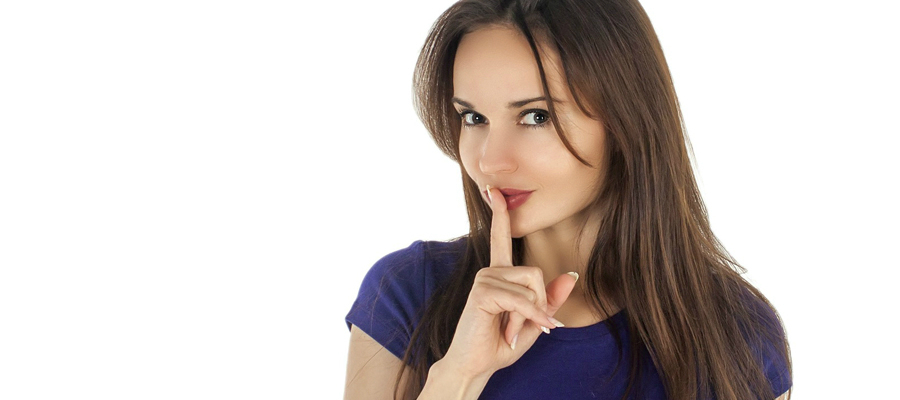 The Art of Seduction on Dating Sites
The majority of online dating sites are general in their nature and allow you to meet individuals of all ages and from all walks of life. Some singles simply desire a one-night stand while others may be looking to find a life partner. Thus, your seductive approach will be primarily based upon your motives. Rather "naughty" meetings are organised in the virtual shadows and are more or less based off of "hot" criteria such as physical assets and sexual preferences. Serious dating depends upon more discriminatory variables. Thankfully, most dating sites will enable you to filter your search results so that you can find matches for your unique expectations. Once you have found your favourites, it is time to enter into the seductive phase.
What is your ultimate goal? The first should be to convince the recipient that you are indeed a man or a woman. This can naturally be accomplished through your profile picture as well as your description. You can then progress to private messaging or live chat services. These will also help you to determine as to whether or not there is a viable future for any type of relationship with the other individual. This type of online seduction is difficult for two reasons. On the one hand, there can be a great deal of competition in relation to other unmarried singles. Secondly, there are likely to be a considerable amount of prejudices still present. An overtly direct approach will be spurned by a woman seeking a long-term relationship while many one-off meetings can be organised within only a few clicks.
What are the Seductive Goals for Singles Dating Sites?
It is now more difficult for one person to reach out to another in a real-life scenario; communication methods have changed. For approximately fifteen years, very few singles would have ever dared to mention that they were members of a dating site. However, times have indeed changed. It has now become normal to search for love on the web; from mere flirtation to a serious romance. The benefit of online dating is that it has the ability to "level the playing field" within only a few swipes of the mouse pad. Even the most shy and timid individuals can embark upon the adventure of a lifetime without the fear of failure. However, this could all very well change in regards to the first physical meeting!
The primary objective of most online dating fans is to transform a casual meeting into a concrete relationship.
So, it only makes sense that both men and women will browse the Internet and such dating sites in order to find others who they deem fit to meet their criteria. However, the goals of singles on dating sites have become much stricter. We are all aware that the "perfect" partner does not exist in the real world. Each of us must make compromises. Still, the wealth of available profiles online suggests that the possibilities are nearly infinite. The issue with this is that singles now feel as if the selection is too vast and that due to the sheer amount of research required, they may never find the "one" for their needs. As a new member of any dating site, your goal should therefore be measured in terms of duration. In other words, how long are you willing to remain single and unmarried in order to encounter that "perfect" man or woman? What concessions are you willing to make so that you may be able to find love faster?
Ladies, you ALL have many qualities to confidently seduce a man. The main issue is that you often ignore your own charm! Follow our tips to rediscover your potential and shine within any online dating portal!
Gentlemen, whatever your style or attitude, it is important to know that you have to improve your techniques in order to be able to compete against other men and seduce a woman. Become an expert in online seduction by following our advice!
Learn more about online dating