Christian Dating: Tips to meet faith-minded singles near you!
Last Update : June 17, 2019 by Thaïs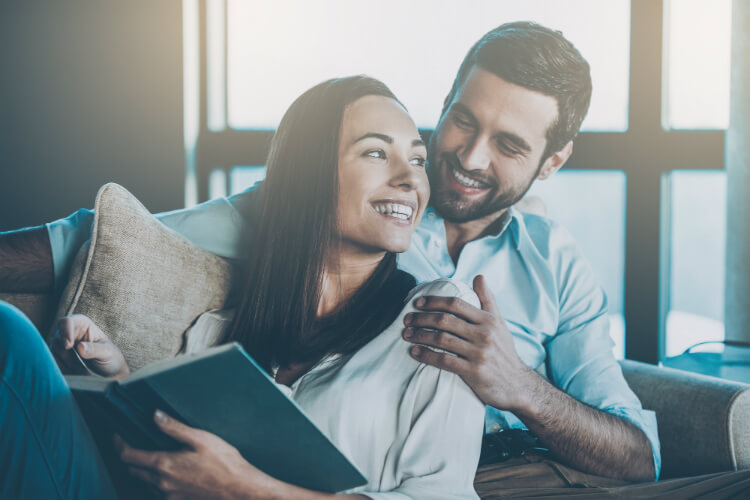 Sharing interests with your loved one is primordial if you want to make your relationship grow stronger.
There are many ways you can connect with your partner, but, undoubtedly, affinity is the glue that sticks to individuals together.
Nowadays, you can find plenty of matchmaking services aimed at singles who want to meet and mingle with like-minded singles from all over the US:
What about singles who want to find a potential partner that also shares the same religious beliefs and want to initiate a God-centered relationship?
In the sixth and last chapter of our Dating Guide: The Best Niche Dating Sites in the US, we get inside the amazing world of Christian dating sites.
Christian dating: What do Christians look for in a potential partner?
What do singles in the US expect to find in a potential partner? Well, it depends on personal preferences and romantic expectations, but most of them want someone by their side that is caring, fun, loving and respectful.
When joining a Christian dating site, most singles expect to find something that goes beyond the mentioned previously.
They fantasise with someone who is compatible at all levels, a person who shares the same interests, lifestyle and relationship expectations, but also the same faith and religious beliefs.
In fact, many of them believe that basing a potential relationship on Christian values could be the secret to a successful relationship.
After all, a relationship or marriage is about being committed to the person you love the most and also the person you believed in.
The love journey for most Christian singles begin with the pursuit of the perfect soulmate and that means someone who is also at the same page spiritually talking, someone who also dedicates life to strengthen his/her relationship with you and, at the same time, with God.
It's here where Christian dating has become an indispensable tool for many Christian singletons in the US.
You can meet and mingle with faith-minded singles near you thanks to Christian dating sites like Zoosk Christian, Match.com Christian, eHarmony Christian and Christian Mingle.
Why wasting time on services dedicated to connect singles based on appearance or other trivial aspects when you can try a Christian dating sites and find your perfect match!
Joining the right dating site can save you a lot of time, money and disappointments.
Here are 5 reasons why you should consider registering on a Christian dating site:
You can easily connect with other Christian singles near you, but also from across the US and from around the globe;
You can search people within Christian community who also share the same hobbies and lifestyle;
In most cases, you can receive partner recommendations: You don't need to spend hours browsing through profiles. Instead, dating experts can introduce you to Christian singles who you are highly compatible with and just by considering other important traits from your profile like, for example, your personality type, age or location!
You can live a unique experience: There are Christian dating sites that give you the opportunity to chat and instantly connect with other Christian men and women near you, while others have useful features that allow you to get in touch and show your interest in other Christian singles by playing some interactive games online;
You can meet like-minded people at events for Christian singles hosted by some online dating brands;
Where to find the best Christian dating sites?
In the US, you can currently find plenty of dating services aimed at Christian singles who want to find long-term love and companionship.
However, all Christian dating sites are the same!
Some have been created to help local Christian singles to meet and mingle thanks to a personality test, while Christian websites have been designed to give you the essential tools to search for other faith-minded people from all over America.
We have tried the most popular faith-centered dating sites in the market and created a ranking with the Best Christian Dating Sites in the US.
In our comparison site, you will find all the essential information to help you decide what Christian dating site suits your needs best!
If you are looking for a Christian dating site that works similar to a social network, we recommend you to try Zoosk Christian.
It's impossible to resist their fun behavioural matchmaking technology that helps you to meet Christian singles considering the way you behave and interact while on the platform.
If you are looking for a dating service with a very extensive local user base that connects people taking into consideration their faith, but also their personality type, then don't miss the opportunity to join Match.com Christian for free!
If you are over 30 and want to meet other mature Christian singles near you, then eHarmony Christian can be the best solution!
Looking for serious singles from all over the US who share your same Christian values and beliefs? Then, you should give Christian Mingle a try. You will be part of one of the largest (if not the main one) of Christian singles in America.
There are certain moments in life that define who you are and the type of relationship you are in.
Choosing the right Christian dating site is crucial if you want to find someone who, like you, believes that a relationship or marriage isn't just love and feeling devotion to one another, it's also a commitment with God.
If you are looking for, not just someone special, but the perfect Christian partner, then there's nothing as enriching and life-changing than joining a Christian dating site!
Ready to meet and mingle with other faith-minded singles?