Black dating: How to find love within the black community?
Last Update : June 17, 2019 by Thaïs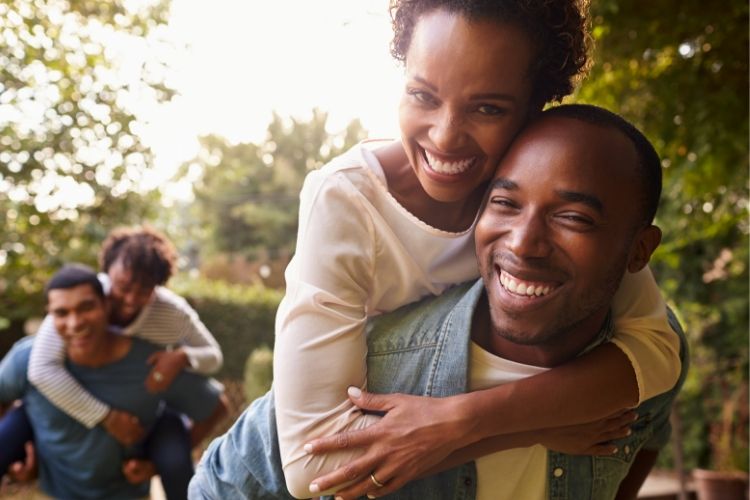 The journey of finding your significant other online can be harsh if you don't use the right tools or look within the wrong community of singles.
Nowadays, you can find plenty of niche dating sites in the US dedicated to African American and Black singles.
Black dating is undoubtedly one of the most profitable dating markets and one that provides a lot of opportunities for singles from the black community.
Is worth it to try one of the black dating networks available in the US or it is better to look for other black singles in classic dating sites?
In the fifth chapter of our Dating Guide: The Best Niche Dating Sites in the US, we enter in the thrilling universe of black dating.
Black dating: What do singles from the black community search in a potential partner?
If we delve into the world of online black dating, it's clear that matchmakers for serious black daters predominate.
You can actually find dating services to cater different profiles, from African American people whose goal is to find someone special and initiate a long-term relationship to flirtatious black men and women who simply want to enjoy a casual adventure.
However, the Top picks, at least if we consider which black dating sites are more popular amongst singles in the US, mostly are services that have been designed to help black singles find life-time love.
It's clear, black women and men are hopeless romantics! Most of them think big when it comes to love and relationships.
They want someone who embraces love with his/her arms wide open.
Someone who believes in affinity, respect, shared interests and affection. Someone who seeks a life companion rather than a person with whom to flirt and date temporarily.
Proof it the unstoppable rise of black dating sites like Match.com, BlackCupid, eHarmony or EliteSingles.
These platforms offer not just a secure and entertaining niche network of singles, but meaningful connections.
What matters is quality over quantity. The idea is to introduce you to, not any type of singles, but just the ones who share your same interests.
The final objective is to give you all the necessary tools to help you find your perfect match!
Is black dating the answer to your needs?
Here are 5 simple reasons why you should consider joining a black dating site:
You can connect with hundreds of singles within the black community in your area, but also from across the US.
You can find black singles searching for different types of relationships: long-term, friendship and casual.
You can find someone who matches your criteria: couples are created considering not just the fact that the parts belong to the black community, but also taking into account affinity.
It's entertaining and fun! You can search for other black singles near you with dynamic and enjoyable features including chat rooms, search by hashtags or Tinder-like swiping games where you can show you interest in other Afro American men or women.
Some black dating sites host events for singles within the community, so you can meet people outside the digital world and in a safe and fun ambience.
Where to find the best black dating sites?
Whether you are new in the online dating world or you have tried it before, but simply want to find other alternatives, we have the answer!
We have tried the most used black dating sites in the US and selected the best ones in terms of features, users, subscriptions and effectiveness in uniting like-minded black singles.
In our comparison site, you will find relevant information about our Top choices.
We don't want you to sell one site or another, we simply give you key details, including pros and cons, about the most popular services in the US.
You can quickly compare black dating sites without spending hours trying useless platforms, and then freely you can go for the matchmaking site that suits your needs the most.
We believe that a black dating site like Match.com can be a great option if what you are looking for is to find a potential partner by using a search tool that gives you the option to filter by hashtags and interests.
If you want to join a black dating service that uses information other than age and location, let's say, your personality type, your religious beliefs or even your cultural values, then BlackCupid is a fantastic choice.
There are tons of black dating sites in the US for singles in their 20s, 30s or even 40s, but what about mature black singles? If you are 50s or over and want to give love a second chance, eHarmony can be of a great help!
Online dating in the US can be a wonderful adventure, especially if we look at how diverse the market is and the amount of niche dating sites you can find nowadays for singles who want an experience that is out of the mainstream.
Undeniably, black dating is one of the most powerful ones.
If your goal is to find love within the black community, we recommend thinking out of the box and instead of using a classic dating website, narrow your search and have a try at a black dating site to multiply your chances of finding your perfect match!
Ready to meet and mingle with other black singles?