Dating as Michelle Obama
Last Update : March 1, 2017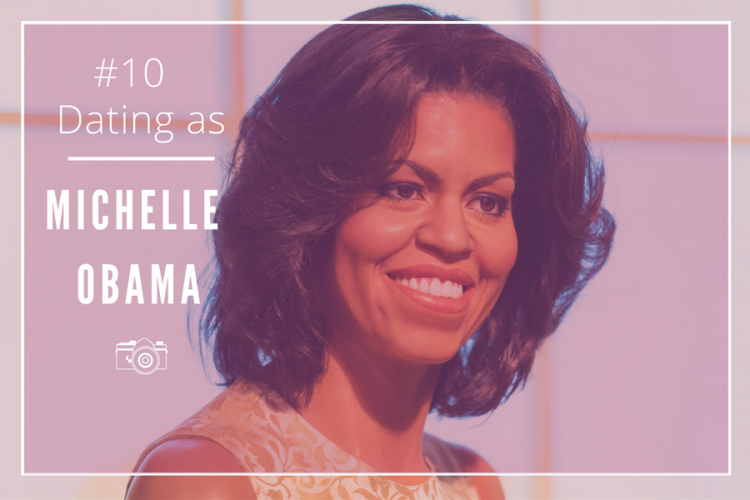 The American elections have become a hot topic lately, and with the announcement of the results today, they will probably continue to be a subject matter for some time.
Michelle Obama will be remembered as a very charismatic first lady, a strong and funny woman that has managed to steal her follower's hearts with her happiness and determination.
A first lady that actually stole Barack Obama's heart back in 1989 when she was working at the Chicago law firm Sidley & Austin and she got assigned to mentor Barack Obama.
How did their love story start?
A movie-like first date
Michelle Robinson started to date Barack Obama almost 30 years ago. Actually their first date has recently been portrayed in the movie : Southside with you. A Hollywood version that recreates their very first date : a movie-date with the film Do the right thing on the dangers of racial hate and segregation.
A very intense date which they spent walking together and visiting the Art Institute of Chicago. A sophisticated and yet romantic date between a charming Barack Obama and a determinate and strong young Michelle.
A very complete first date in which they got to discover each other's particularities, tastes, frustrations, ambitions and wishes.
A great way to start to build a strong and healthy relationship.
NEXT to every brilliant man there is a brilliant woman
After their marriage in 1992, the political career of Barack Obama started soon after. Although they have both confessed that raising a family together with the stress of political life was quite challenging, they both managed to work together on their relationship and set the direction they wanted for their romance.
Since Michelle Obama became First Lady in 2009, she has shown that relationships and success can perfectly work together and in a balanced way.
A strong and very charismatic women that has managed to prove to the world that a brilliant woman is next to a brilliant man.
Love and ambition can be a great combination in a partnership : indeed, nobody in a relationship should just stay behind the other. There isn't alway a great man when he needs a great woman behind and viceversa.
Michelle Obama is an independent woman that celebrates respectful love and romance everywhere she goes.