EliteSingles and the city : the dating scene in New York
Last Update : July 12, 2016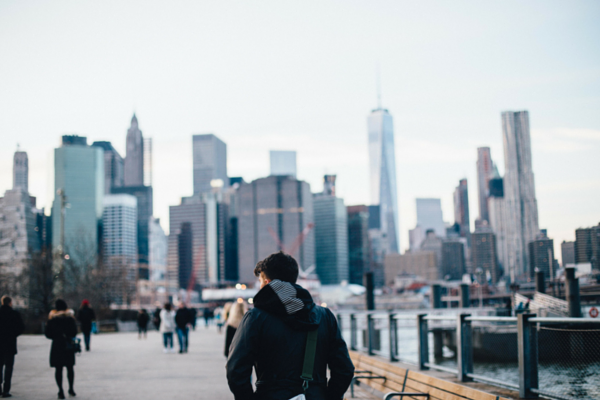 New York has been portrayed in movies, pictures, books… a frantic city in which there's always something going on ! Although New York is also a complicated city in which, according to Carrie Bradshaw « Men in their forties are like the New York Times Sunday crossword puzzle : tricky, complicated and you're never really sure you got the right answer ».
One of the most dynamic cities in the world in which fun, activities and opportunities are almost endless but, ironically, a city in which love is harder to find.
The dating website EliteSingles, specializes in NYC to boost the chances of meeting a possible partner or a possible love adventure.
And you thought you had already tried everything ?
EliteSingles and the city
According to Elite Singles, one-in-three long term matches began online in the US, with such a extensive audience, EliteSingles has decided to expand their service and specialize in the well-known challenging NYC single universe.
In that line, the events organized by this dating site are a perfect extension of the online services in which you can find the best match possible according to your different preference in lifestyle.
The popular dating site EliteSingles has also develop a series of guides with tips and news regarding dating in the big city for those who would like to reactivate their dating live. A date in the heights at The Jane Hotel or on the ground at the Chelsea market. An adventure on ice skating in Rockfeller Center or an artsy theater play at Queens theatre, the activities are
Unlimited and if you have used the right tools to pick the best person to share them with, NYC will become the perfect host to incubate a strong and passionate love story.
Love in the Big Apple
According to an interactive map showing the location of the singles in NYC, single women are mainly located in Manhattan, East and West Village and Upper East and Upper West, while single men are mostly located in China Town.
The big Apple is mostly comprised by singles. Elitesingles specializes in matching professional singles that can be connected to their potential matches via the dating app designed for « busy singles in mind « to help you « find long lasting love when and where you can ».