First Date Playbook : food matters !
Last Update : June 3, 2016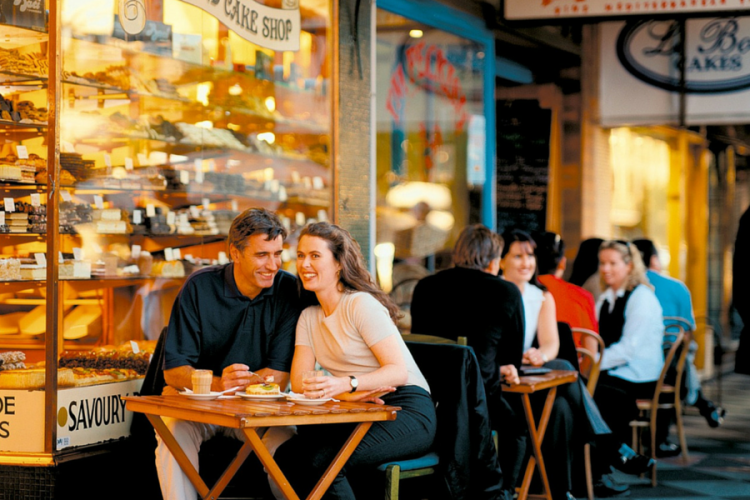 For the 6th consecutive year, the online dating website Match.com has presented its annual "Singles in America" study in which it stated that 33% of singles met their last first date through online dating whilst only 26% met their last first date through a friend.
The power of the Internet is increasing everyday and love has fallen into grip of the newest technologies.
According to the findings of this very interesting and interactive study, 93% of online daters on a first date are more likely to want to get married in the future and 78% of those same first daters are more likely to get a second date. This encouraging percentages show an increasing statistic of American singles taking their celibacy under control with the latest trends of Internet.
Sushi & Romance
Match.com's results are forthright : « you're 107% less likely to get a second date if you skip dinner or drinks ».
For those who thought that restaurants and meals were old-school, the study Singles in America ventures some food-related advices to increase your chances of success on your first date.
Apparently whilst going to an expensive restaurant only boosts your odds of a second date by 50%, going for sushi does up your chances by 170%.
It is not a secret ( anymore ) why many of us love eating sushi today !
Drink's wise the attention has to be put on cocktails as they can increase your chances by 137 % in comparison with the after-dinner drinks that only up your chances by 59%.
When and for how long ?
Time is important, it does rule our lives after all. And time in a first date, is indeed decisive. The first thing to take into account is that the length of your first date affects the chances of a second date. But, don't panic, this doesn´t mean you'll have to come up with all kind of tricks to keep your date for as long as possible.
An average of a 2.5 hours date is apparently a great amount of time to increase your chances of a second date, but not only that, evening dates are the most popular and Saturday night is the choice of 39% of American singles (against 34% for Friday night.)